Charter Bus Los Angeles Service Description
Charter Bus Los Angeles is the ultimate way and experience to travel as a group.
It can be a corporate event, a wedding reception, a party night, or any other event on your calendar. As we all know, you cannot have all the fun you need when you worry about who will drive you home. The charter bus Los Angeles services seek to remove any doubt of getting to your destination and back home. It gives you all the opportunity to let yourself off and enjoy every part of your event, knowing that someone trusted is behind the wheels. In other words, your safety on the road is in the best hands of Los Angeles' top charter Bus Company (1).
It is no longer your place to worry about your guests' transport to your party or delegate to your business conference. Leave all that to the professionals and make a lasting impression on your guests. It is a simple process of choosing the bus that fits your needs, getting a free quotation, and the rest is not your worry. You are never late for a second, and your safety on the road has never been better.
Intro to Our Charter Bus Service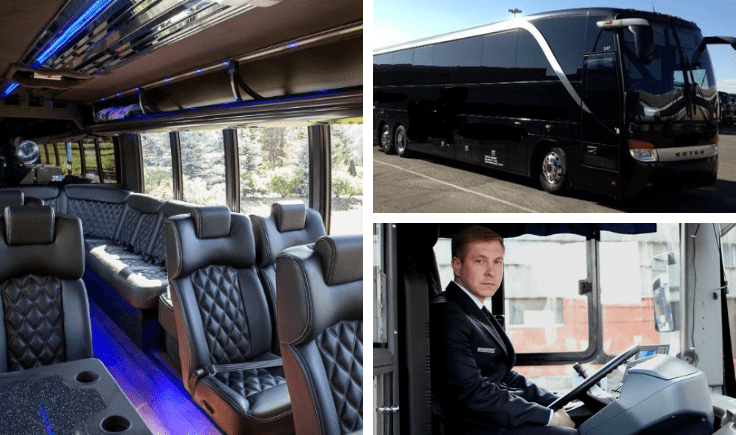 What is all the hype with Charter Bus Los Angeles? Well, it is the best way to travel in and outside LA and to the rest of the west coast in style and have fun every step and stop of the journey.
If you have experience planning for a group trip, you know it is not an easy task. At Pureluxlimos, we take the transport burden off your shoulders and give you an unforgettable travel experience.
For starters, our booking process is a piece of cake. Fill the form for a free quote. Choose the bus of your liking, and your travel plans are a done deal. Our entire fleet of buses is fitted with all the needed amenities for a comfortable and luxurious journey. Some of the amenities onboard include posh reclining leather seats, restrooms, seat belts, DVD players, PA systems, and Wi-Fi.
So, do not wait to hear the good stories about Charter Bus Los Angelesfrom other people. Book your trip now and have a firsthand luxury travel experience.
Why A Charter Bus Rental Los Angeles?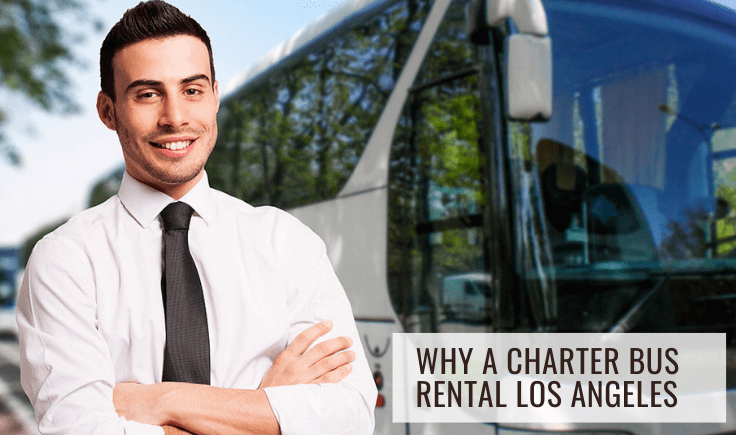 It cannot be easy to travel as a group. If you find something comfortable, it is way expensive. You find something cheaper; it is not as comfortable and lacks some basic amenities. No, you want to have a trip that is not only comfortable but also memorable.
Taking a charter bus to Los Angeles is a sure way to make a memorable and comfortable trip for your team.
Navigating the vast Los Angeles is not a walk in the park if you are with a large group. The public transport in Los Angeles can be a nightmare at times. The overwhelming road network can be challenging to navigate, especially if you are trying to beat traffic.
Again, you have been driving yourself all these years. It is time someone else takes the wheel and you the back seat and enjoy the journey and have a chitchat with your friends/colleagues.
Booking A Los Angeles Charter Bus: Here's What You Need to Know
All the prices you pay for a bus rental include a driver. So, you do not need to worry about getting your driver. The sweeter part of the deal is that the driver is well-versed with public transport and will safely and comfortably get you to your destination.
Secondly, the earlier you make a reservation and pay for it, the less money you will part with. The prices of the trip tend to increase as we get closer to the trip date. Alternatively, you can make a reservation earlier and clear the fees within 21 days and enjoy unbelievable discounts.
Thirdly, there are a wide variety of buses to choose from. What you settle for will depend on the number of people on the trip and the event you are attending. Each bus type comes at a different price tag. Talk to us early, and we will help you choose the right bus for your trip.
Estimating Your Charter Bus Los Angeles Costs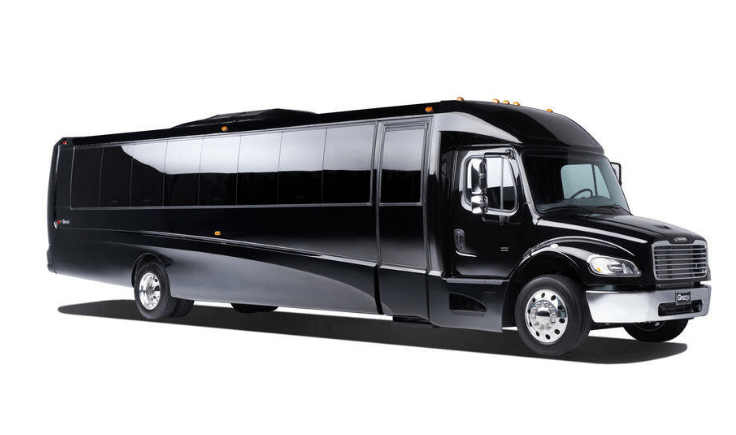 So, how do you estimate how much you will pay for the trip? Well, you can always ask for a quotation from our customer service. It's free. But, to know how the trip is priced, you can make an estimation use these tips.
How far you want to travel on the bus. Distant trips will be costlier than short distant trips.
How long your trip will last. Some trips will be charged per hour, like weddings that last only a few hours a day. Some will be charged per day, like sports tournaments that take several days.
Traveling during peak and off-peak hours. Like vacation destinations, traveling during the peak season will be more expensive than traveling during the off-peak season. Therefore, if it's avoidable, you may want to escape the peak season. The peak season for the Charter bus Los Angeles usually during April, May, and June. During these months, there are many summer family trips, graduations, proms, and many other big events. However, if you have to travel during the peak season, the secret is booking your bus early.
The cities you are traveling in between. The charter buses are cheaper to travel by between the most popular cities. For instance, traveling from Los Angeles to major cities like Miami, Chicago, and San Francisco. This is because they are highly populated destinations. It may be a bit expensive to travel to older cities like Boston.
What type of bus you want. A full-size charter bus is more expensive than a smaller bus. If you are going for bigger buses, splitting the cost per person could work some magic.
The special amenities on your bus. Many Charter Los Angeles buses come with Wi-Fi, comfortable and plush seats. However, if you want additional amenities such as restrooms, televisions, electrical outlets, and DVD players, you will have to pay additional costs.
These tips will help you have an estimate and make plans with your crews earlier. But we can assure you that we are affordable than the rest of them. And most importantly, we give you unrivaled luxury travel services.
Our Impressive Charter Bus Los Angeles Fleet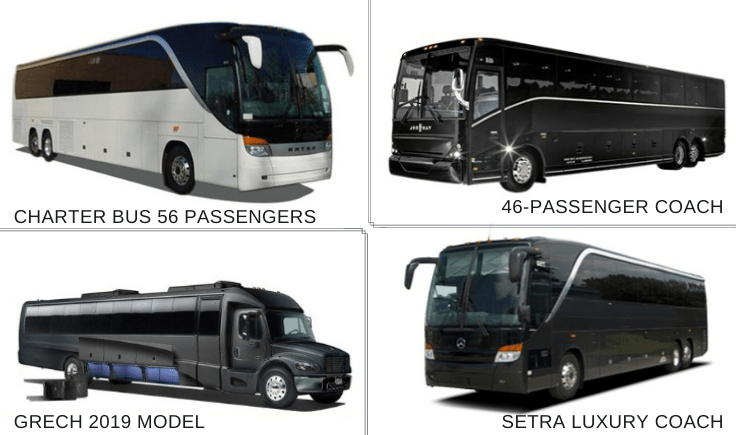 Our charter bus Los Angelesfleet is the talk of the town. We have invested heavily in ultramodern buses that bring the streets to a standstill when they pass by. You will be traveling in the first lane of luxury and comfort. Whatever type of bus you need for group travel, we have it in our yard. Choose, and we will always deliver your wish with a smile.
Here is a sneak peek of our fleet lineup;
Charter Bus 56 Passengers 
Our 56-passenger charter bus is the best machine on the road. It comes with the finest features for your entertainment and comfort. For those big parties, you would not want to leave anyone; this is the bus for you.
GRECH 2019 Model 
Our newest baby is the GRECH 2019 bus model with a seating capacity of 50. It is equipped with the latest tech toys to make you feel at home while on the road. Its lineup of jaw-dropping features include:
3-quarter composite sub-floor.
8 TVs.
USB ports.
Aluminum body (aircraft-grade).
SETRA Luxury Coach
This 56-passenger bus is the yardstick of luxury travel. It comes with adequate legroom, a lavatory, ample luggage space, panoramic windows, reclining seats, and so much more. Inside, you will like you are in your living room. 
46-Passenger Coach
A lot of travel groups range around this number. This bad boy is the beast of LA roads and would give you a memorable journey. We always have one ready for you whenever you need a taste of real luxury.  
Our Buses Are Safe And Regulatory Compliant
Each bus goes through a mandatory 37-step inspection before and after every trip. We ensure that your merry-making is not going to be cut short by mechanical problems. Additionally, all our buses come readily equipped for the handicapped.  
Charter Bus To Vegas From Los Angeles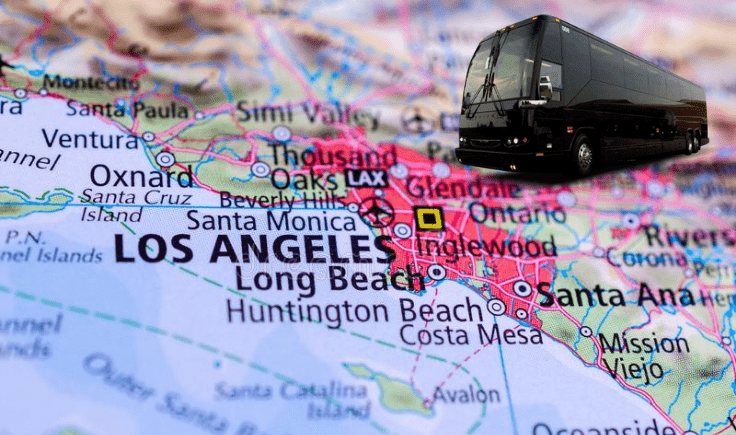 Las Vegas is one of the loved destinations in the states. No, actually around the world. The good thing is it has something for all types of travelers. From the wild nightlife to entertaining activities for the entire family, this could be the best destination for your event. If you are showing up to Las Vegas with crew in tow, be sure to book a charter Bus. This way, you will have fun traveling together while ensuring nobody is left behind. You can catch the breathtaking sceneries along the way. Even better, you do not have to wait to get to your destination to start partying. You can party on the wheels.
Charter Bus From San Diego To Los Angeles
Going with family or friends to San Diego? Your choice of a destination is on point. There are loads of attractions for all crowds and an idyllic climate to go with it. Book us for your Charter bus from San Diego To Los Angeles, and we will ensure you will never forget the trip. You can start your fun on the road and bring it to a climax on site. One thing you can be sure of your trip to and back will be 100% incident-free.
Bus Trips From Los Angeles to San Francisco
San Francisco is an exceptional destination not only for locals but people from all over the world. The beautiful scenery, such as the Golden Gate Bridge, and neighborhoods such as the Castro and Haight-Ashbury, will definitely keep you entertained during your trip.
If you are taking your party or celebrating your big day with friends there, Charter Bus Los Angeles will be your perfect travel partner. With a bus for all your guests, entertainment onboard, and world-class services; people will be talking about your event several years after. We know how to package fun on the road and not compromising on your safety and fun on the road.
Our Charter Los Angeles For Every Occasion
We have a charter bus for every occasion. Call us the masters of luxury travel because this is what we do for a passion before anything else. Be it music festivals, a seminar, a family get-together, a friends' vacation, church groups or sports, name it; we have something for every need, preference, and taste.
You ask, and we deliver beyond your expectations.
Group Transportation In Los Angeles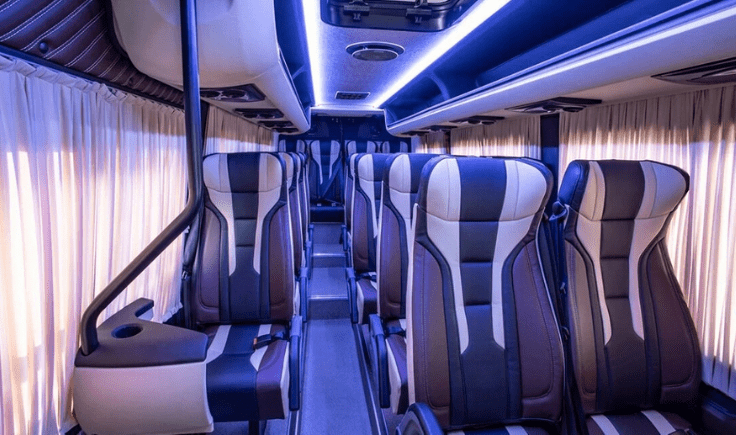 If you are traveling as a group in or outside Los Angeles, our charter bus drivers are the best bet for a fulfilling trip. First, traveling our charter bus in Los Angeles means you are compliant with all the safety and quality standards. It is not wiser to take risks when you are traveling with your loved ones.
Our drivers are well-versed with LA roads and routes. You will not waste a second in traffic jams. They know the shortcuts to beat those crazy snarl-ups and get you to your destination ahead of time.
And when we say at Pureluxlimos we are a cut above the completion; we are not merely chest-thumping. Your safety and comfort is our business. As proof, all our drivers are thoroughly vetted to ensure you are safe on the roads. Anyone who drives our fleet will be compliant with the US Department of Transportation Safety and Insurance Standards. Also, the drivers are SPAB certified.
Los Angeles Party Bus Rentals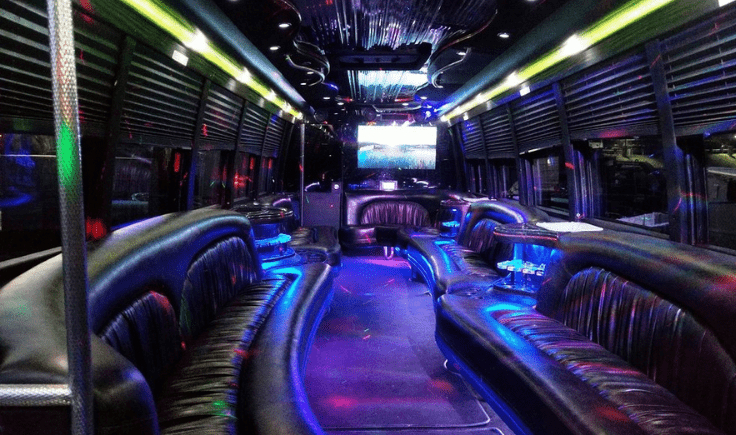 There is nightlife elsewhere, but LA's nightlife is like something out of a Hollywood movie. You can never believe it is real unless you experience it. There is no shortage of party spots, and you can be sure of mad fun in every joint you show up. When it is that time to bring out the squad for drinks and fun, you do not want to worry about who will be driving you around and back home.
Leave that to our pro drivers of party bus Los Angeles. We know where the mad parties are going down. With our party bus services, we will take you there in good time. And when it is time to get back home, we will be at the doorstep to take all of you home safely and sound.
So, when you plan a night out with your friends, getting a charter bus in Los Angeles would definitely take things a notch higher. Our state-of-the-art limo bus rentals will turn you into instant celebrities as you make resounding entries into clubs. Do not be in shock when asked for photos after we drop you off at the party venue!
LA Corporate Group Travel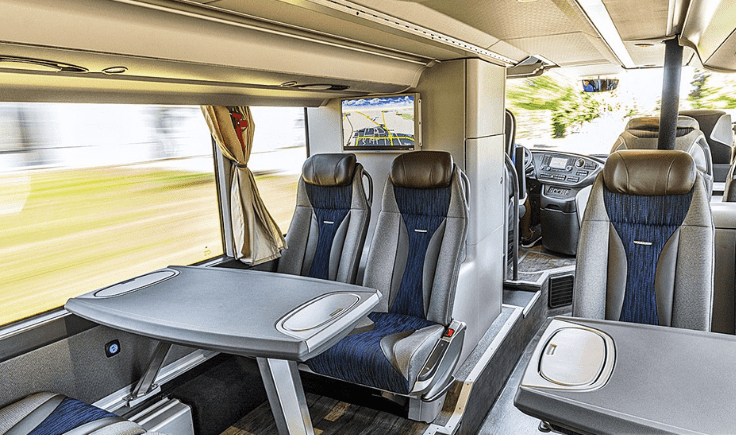 In the business world, making the right first impressions are everything. A little misstep, and you can lose that multiple million-dollar opportunities. One of the areas where things can go horribly wrong is corporate group transport. We are talking of planning for transport for a group of people who literally own the world businesses. This a clique of people who have an appetite for the finest things in life, and they can afford it. So, you will be hard-pressed to match up to their standard with whatever means of transport you choose.
Fortunately, our Charter Bus Los Angeles services cater to your specific needs. For a long time now, we are still at the helm of providing top-shelf business group travel. We have attended to the most critical of the business class, and they always come back for more with a smile. Also, we will exceed the expectations of your corporate guests, and that deal you are looking to sign will be a formality.
We will be picking them up at the airport or hotels in time. Along the way, they will have entertainment of their choice. After your meeting is, we are at the end of the steps, ready to take them back to their hotels or to catch flights home.
For small corporate meetings, we have a dedicated corporate car service to attend to your needs like kings. And do not worry about those who will be in a hurry to catch their flight home because we also offer airport limo service at a moment's notice.
All the while, count on us to give world-class transport services. We know how to treat the elite business class and build an impression of your taste. Bank on us to earn you respect from your business peers by giving them an unequaled experience.
Los Angeles Sightseeing Tours &Camp; Local Attractions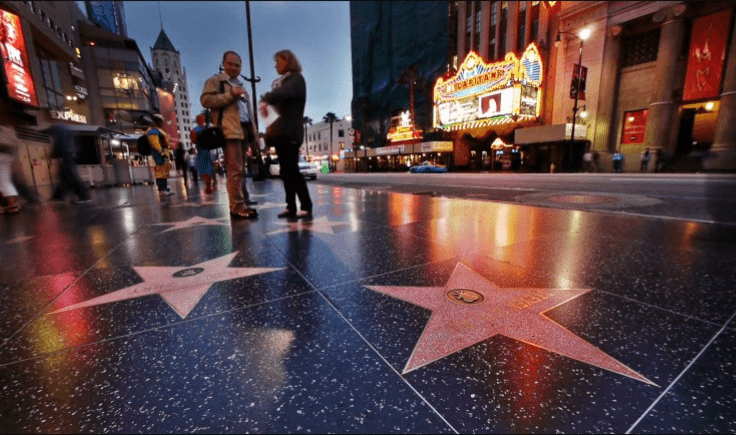 Your tour itinerary in Los Angeles can be tricky to cover without the right plans. Taking a bus rental Los Angeles can help you get everything in order. Be it school trips or family sightseeing, we got you covered.
And we are not just looking to offer you the most comfortable and safe way to tour Los Angeles. We also recommend a list of the best places for you and your team to visit. We want you to have the best while sightseeing in this diverse city.
Los Angeles is home to landmarks such as the Griffith Observatory, the Hollywood Walk of Fame and the Santa Monica Pier. These are must-see landmarks when touring Los Angeles. We will ensure you get to these landmarks and have the fun bit of touring Los Angeles. Also, if you would like to visit the Universal Studios Hollywood, the LACMA museum or have a look at the famous Beverly Hills, we will happily be your wheels and guide.
Shuttle Buses For Your Wedding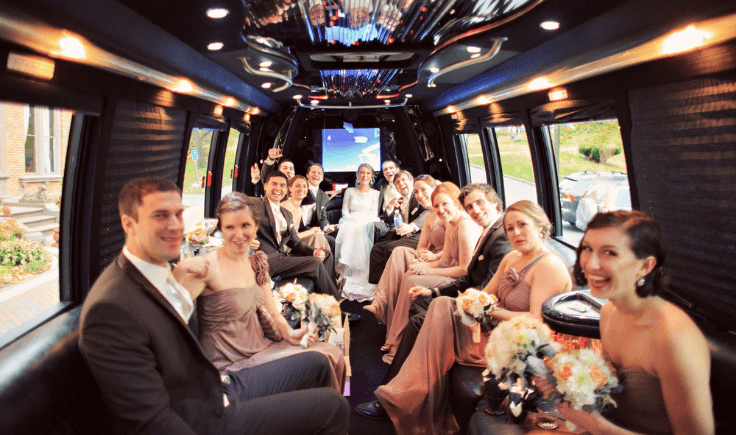 Your wedding comes once in a lifetime. This is the time to make memories that will linger with you forever. While you will have a lot of help planning for everything to be flawless, it is easy to forget about transport for your guests. Picture this. The big-day ceremony has come to an end, and it is time to move to another location for the reception. If you did not have transport plans for the guest, it would be a nightmare getting them to the other side of town for the after-wedding party.
That is where Pureluxlimos Charter Bus Los Angeles services come in. We are going to pick your guests from a centralized point and bring them to your ceremony. When the ceremony dust settles down, we will take them to your reception. You can party all you want because we will be at hand to take everyone home.
Do not let anyone worry about driving themselves during your special day. Let our professional and certified charter bus drivers do the honors. And for you and your family, our limo service Los Angeles will give you a travel experience to reminisce about.
Los Angeles Sports Teams and Events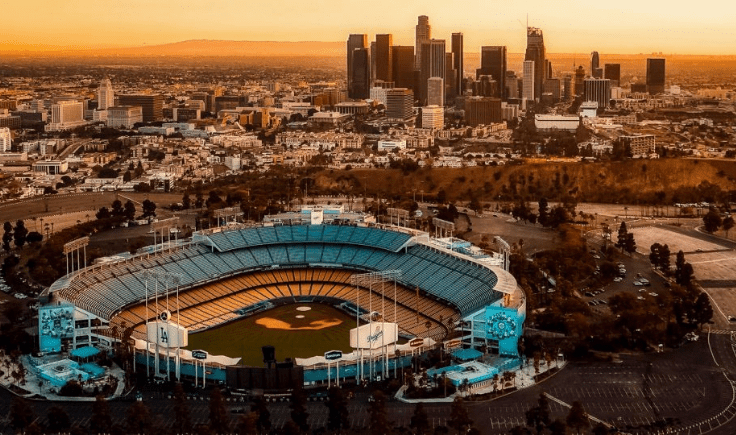 You know how a sports team operates; one person is left behind or is late, everything gets messed up. Everyone is equally important in a sports team. You don't want such chaotic experiences to lower your team's chances of winning.
Book a comfortable charter bus for your team to ensure you get to the venue on time. Late arrival can make you nervous and maybe a bad start off for the team. Also, our Charter Bus Los Angeles ensures your team travels safely and comfortably. You want to get to the game energized and not fatigued from the uncomfortable chairs and minimal legroom.
At Pureluxlimos, we get your players, technical bench, and fans to the event in the best form to win. Afterward, we drive you home, and if you ask, we will have the right entertainment for you to celebrate on your journey home.
Field Trips In Los Angeles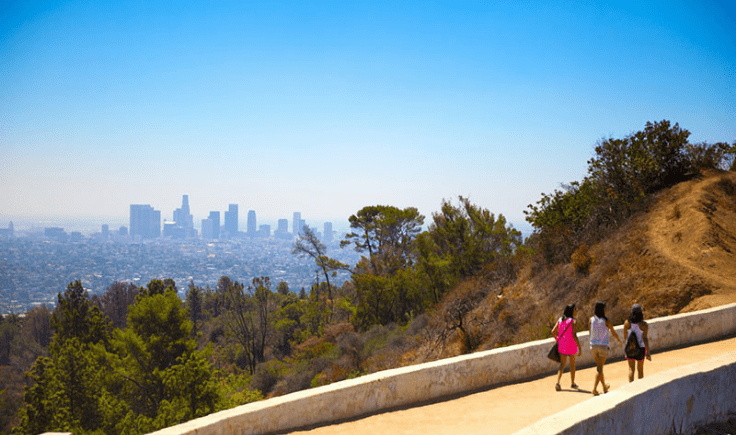 Los Angeles is a diverse city that you can use for field trips and excursions for adults and children. If you are looking for science, mathematics, and history field trips for your students or kids, Los Angeles does have a lot to offer. The city is home to many free areas you can use for your field trips and excursions.
Our luxury bus transport drivers know where and how to get to your destination safely and in record time. For the smaller number, we have Los Angeles limo to give you unmatched day trips.
Tour Hollywood by Charter Bus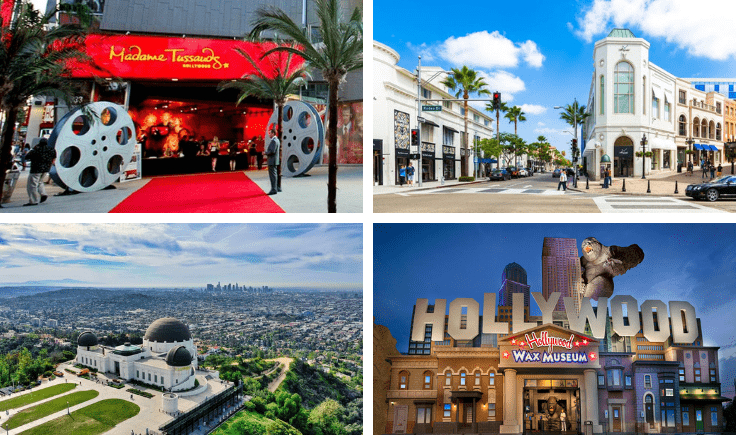 Touring Hollywood should be a bucket list for anyone who likes the lifestyle. This way, you will tour all the celebrities' hangout places. When people hear about a tour to Hollywood, meeting the celebrities is something that quickly crosses their mind. However, there are a lot of places that can make your tour to Hollywood worth it. And to add icing to all the fun, book a tour bus rental Los Angeles Ca and for a day and eat life with a big spoon.
Here are a few places that come highly recommended for a Hollywood Tour;
Madame Tussauds Hollywood
Hollywood Museum
Griffith Park Observatory
Sunset Ranch Trail Rides
Beverly Hills Rodeo Drive
Los Angeles Zoo.
LA Farmers Market
Beach Trip To South California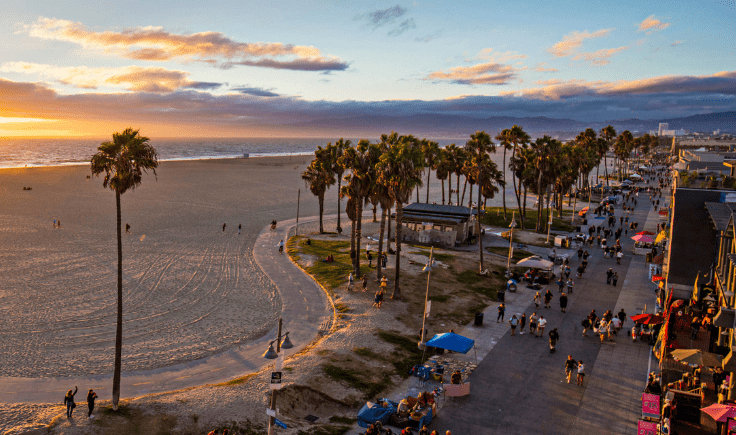 The South California beaches are a popular summer destination. Some are hidden gems, and you will have the world to yourselves when you get there. Unfortunately, some of these gems are hardly accessible via public transport. And if you decide to drive yourself, you may have a rough ride before having a shot at the scenic beach views. But why stress yourself for uninterrupted fun on the beach and on your way to and from the beaches?
Our world-class charter bus Los Angeles will take you there in style. We know the beaches like the back of our palms and the easiest routes there. For the ultimate California beach experience, we will deliver it beyond your expectations.
Request For A Pricing Quote Today
Ready to take LA attractions, nightlife, and entertainment by a storm? Our charter bus Los Angeles services have the key to the city and its havens. Get a free quote today, choose your bus, and fly away to unbelievable fun. Hurry now and enjoy our discounts and bonuses for group luxury bus travel!
Sources:
1 https://www.quora.com/What-is-a-charter-bus