Concert Limo Services in Los Angeles.
Concert lovers in the house, aren't you tired of taking a taxi or driving yourself to performances? It is tiring being stuck in LA weekend traffic, arriving late for the shows only to get a spot at the back bench. We are here to streamline your transport with our one-of-its-kind concert limo service. Every time you learn when is the date of your favorite concert, all you have to do is to call or email us. So, we will make arrangements to take you to the venue and back home when it is over.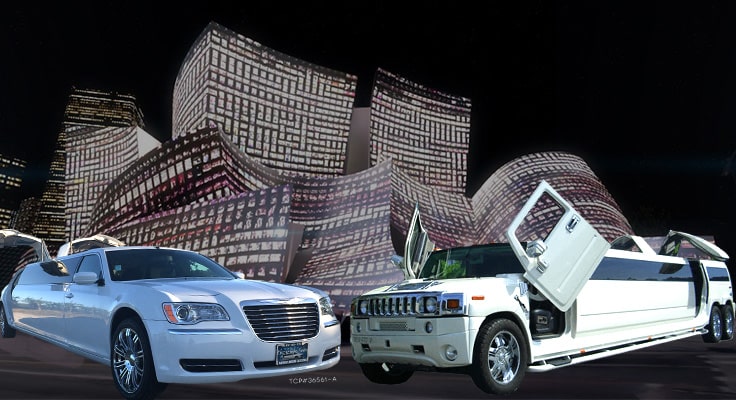 We are a luxury concert limo services Los Angeles (of many limo service Los Angeles), and we know how to treat like royalty any time you ride with us. We know the city and surrounding areas exceptionally well, and we will take you to your venue in record time. All you have to do is to order the car service for the concert and be ready to be pampered like a little kid to and from the show.
Today is your lucky day because you just came across the leading Los Angeles Limo and its surrounding cities. If we could give you a who-is-who list of those who have used our limo services to concerts or other events, you will immediately make your mind up and call us with booking details. But we are humble enough not to blow our own trumpet but let our good work talk on our behalf.
Do you need a party bus in Los Angeles? Check out our Party Bus Ideas in LA.
Do I really need Concert Limo Transport?
In the thinking of many, limos are a preserve of the stinking rich dollar-billionaires. However, our limo service Los Angeles is designed to discredit this myth. Anybody can ride a limo to whatever event he/she is attending. With our services, we have a package for every budget. You do not need a million-dollar balance in your bank account to have us take you to concerts. We are affordable, and that is why those looking for Limo services in Los Angeles always come knocking on our doors.
Life is not a rehearsal and never goes back in time to fix your regrets. If today is the day you feel like rolling in a limo to the next LA big music concert, then you are justified to do just that. Nobody is going to treat you to the most excellent things in life. It all starts and stops with you. Today you can decide to ride in a limousine, and we will be there to make sure there is nothing left to chance. We will make this a lifetime experience and don't be surprised if you keep coming for more.
Benefits of using a limo versus a taxi or car to the concert.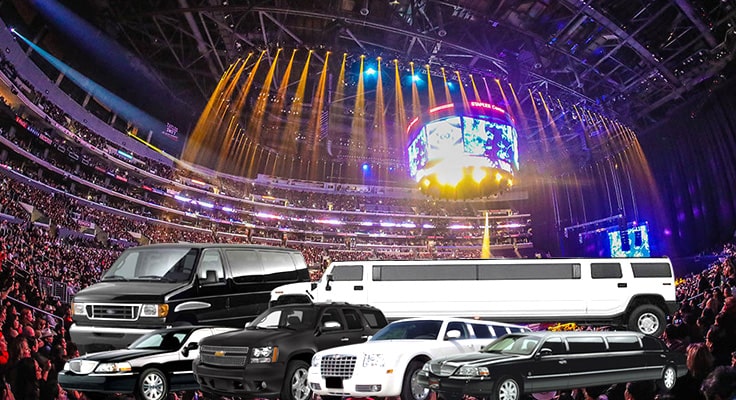 It is not often occasions when your favorite music celebrity shows up in LA for an electrifying weekend performance. That is why you should get equally up your game and show up for the concert in style. I know you would be thinking about hailing a taxi or driving yourself to the venue. But have you sat down and considered the drawbacks that come with such a plan? No you haven't, and that is why we have done the homework for you and here are the benefits you get from our limo services to the much-hyped concert in LA:
You do not drive.
You have been driven yourself all these years. A one-time break from the wheel would be a big welcome. Our experienced and professional chauffeurs will be on duty this day.  You just have to do is sit in your luxury car, enjoy your ride, and the view of our beautiful city.
No parking woes.
As we all know, Los Angeles concert parking fees can go up to fifty dollars. With your car, you will have to go through hell to get a good parking space. Everyone attending the concert will be scrambling for the narrow public space, and you are lucky if you get some. You may have to leave your ride 5 or so blocks away and walk to the concert's venue. Our limo will only drop you at the entry and come back for you when the show is over.
You roll in with a swagger.
There is some air of importance around you when you show up to a concert in a limo. You will be the center of attraction, and it feels good to when you feel like a movie start for a few minutes at the entry.
 Adequate space and entertainment.
You don't have to squeeze yourself in the back of dusty uber or taxi anymore. Our limos come with a large area to make you feel comfortable. We also have some entertainment for you.
Your amazing experience will start the moment you step into your luxury concert limousine.
You are safe.
With experienced and highly trained drivers, your safety is never in doubt.
Concert limo booking Tips.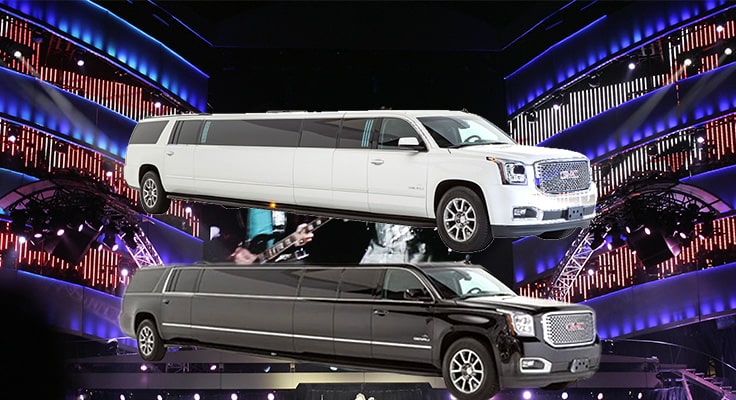 Book early in advance.
Give yourself time to find the best limo service that will take care of your needs.
Choose your limo model and color in good time to avoid compromising your expectations.
Know the number of individuals you will be coming.
Don't settle for anything less than what you expect
Always bargain for a better deal
Combining Concert and Romantic Dinner.
Do you know you can achieve a double goal with our concert limo service? Yes, you can book us for your concert and right after take you to your romantic dinner date.
You should not worry anymore about transport for your busy schedule. We will fill in the gap and make your night a memorable one.
 Popular Concert Venues in LA
Los Angeles is the indisputable global capital for music concerts. It is home to some of the world renowned music celebrities and plays hosts to all kinds of big concerts. Our city has some of the most fantastic concert venues. We thought about your show and decided to give you a heads up of some of the most popular concerts venues in LA:
 Staples Center:
Staples Center is of the largest concert venue in Downtown LA.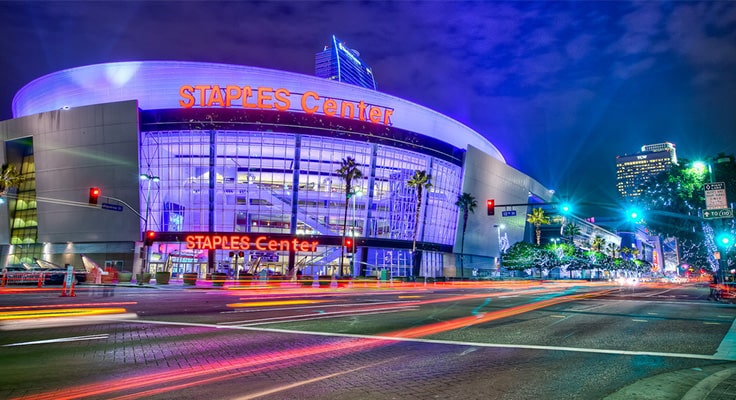 Hollywood Bowl:
Hollywood Bowl is a unique amphitheater in the Hollywood Hills known as one of the top ten best venues in America.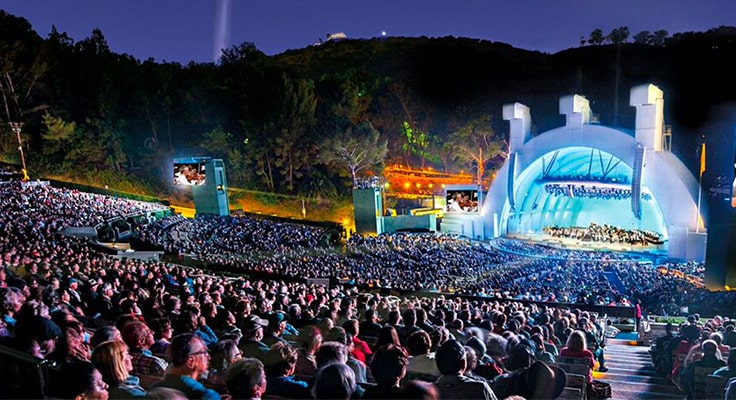 The Troubadour:
this is a small-crowd venue that hosts all kinds of musical acts. There are a standing room and a balcony with seats for guests. The likes of Elton John and Radiohead once graced the floor of this venue during their early-career years.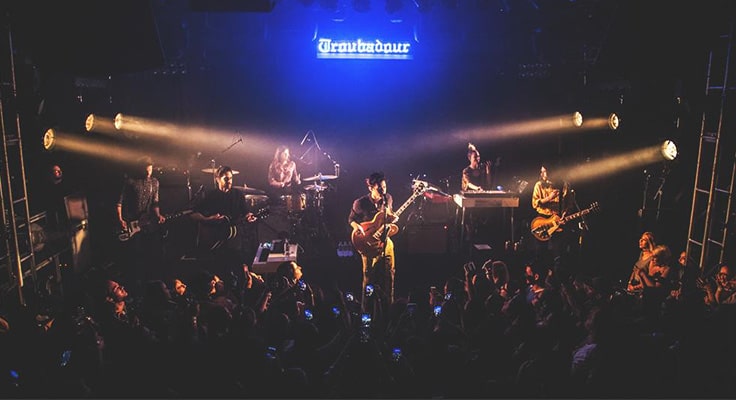 The Fonda:
the small space room means you will have an intimate view of the performers no matter where you stand. Kate Perry and Stevie Wonder are some of the biggest stars the Fonda has played host.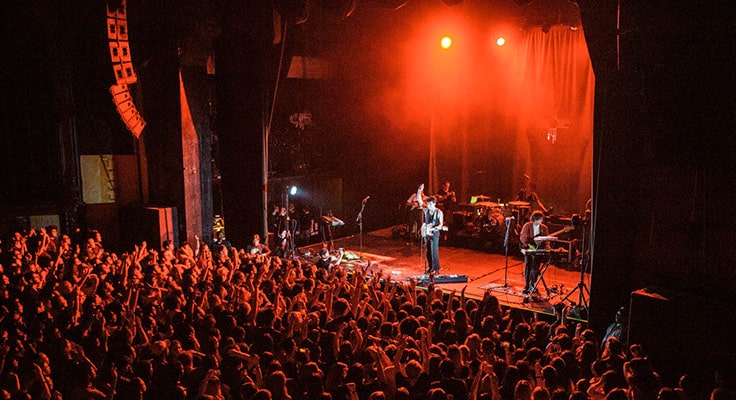 The Smell:
if small concert venues are your favorite cup of tea, the Smell is the joint for you. It holds concerts almost every day and heavily features local city bands.
There are many more fantastic concert venues in Los Angeles.
Where do you want us to take you to a concert? Name it, and that is where we will take you. We know LA by heart and know every trick to beat the traffic. Our experienced chauffeurs will take you to a concert venue in good time for the show. We are never a second late to pick you up.
 What makes us your perfect choice for concert limo services in LA?
By coming here, you must already know that we are second to none when it comes to taking you to your concerts in style. Our name in this industry is the constant as we lead the pack from the front. You may have come here because your friend recommended you to us. But what really makes us the unbeatable concert limo transport providers? We will tell you why in a few about our company
Our record of excellence: our services and fleet of limos are the talks of the city. When you ride with us, you can easily see why everyone is booking us for their luxury rides.
Safety is at the core of our services: without giving your safety a priority, our business would not have come all this way to top the charts. We take your security seriously, and that is why our drivers are thoroughly vetted to ascertain their skills and background information.
We are your one-stop solution for all limo services: whatever you need a limousine ride for; we are here with a solution to all your problems. With a range of limo brands and models as well as varying budgets for our services, you are at the right place.
Satisfaction is always a guarantee: we know what we are doing, and we will go out of our way to make sure you get value for your money. At the end of the trip, you have a smile of satisfaction.
Try our Services Today, and we Guarantee 101% Satisfaction
Are you the kind that would love to eat the fruits of life with a big spoon? Our car service for concerts is a sure way to get you the luxury and prestige at ridiculously affordable rates. Giving you exceptional limo services in LA is in our DNA, and we give you back the value of your money three times over.
What are you waiting for? Get in touch with our booking agents today and let us be in charge of how you get to and back from the oncoming mega-concert. We promise you we will exceed your expectations.
Are you planning other events?
Wedding Limo Service Los Angeles
Bachelor Limo or Bachelorette Party Limo
Quinceanera Limo Service Los Angeles
If business brought you to Los Angeles or you live here, but need to handle your meetings in style, check out our Corporate Limo
Also, Airport Limo Service is always here for you, your family and friends. Speaking of family and friends, for larger parties, we have amazing Party Bus Los Angeles service.