Party Bus San Francisco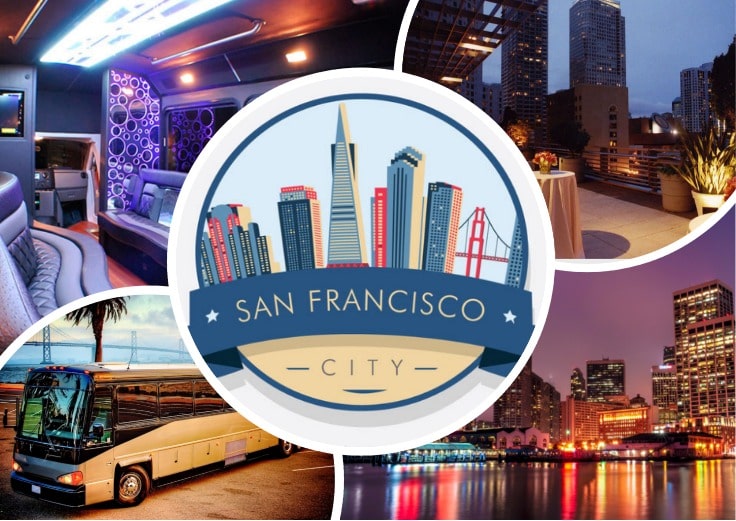 Party bus San Francisco is the ultimate way to have legendary fun and party like there is no tomorrow. Lucky for you, we know exactly how to throw you a party on the wheels. So, after a ride with us, you will not be taking any of your upcoming events to a club.
We are home to the 'coolest' and prestigious bus party rides in San Francisco and the neighboring cities.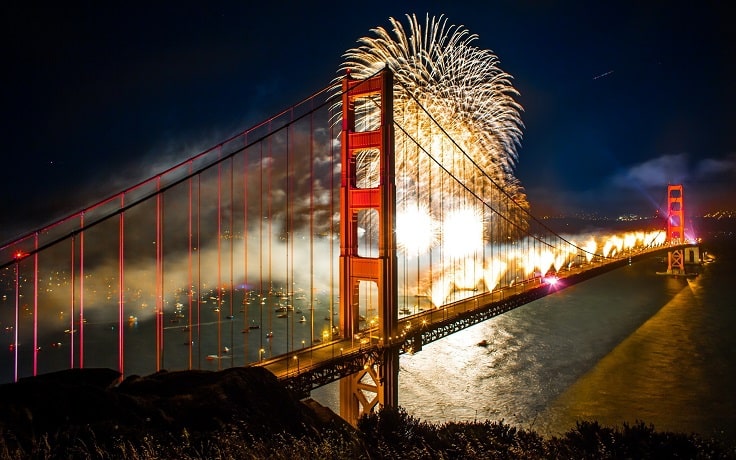 Moreover, our years of experience of giving exemplary services to residents and visitors alike make us the luxury transport favorite for any event.
It matters less the kind of occasion you are celebrating.
We have the tools to give you a memorable experience. Moreover, we know every corner of the city and where the big parties should be happening.
We are the crown of luxury transport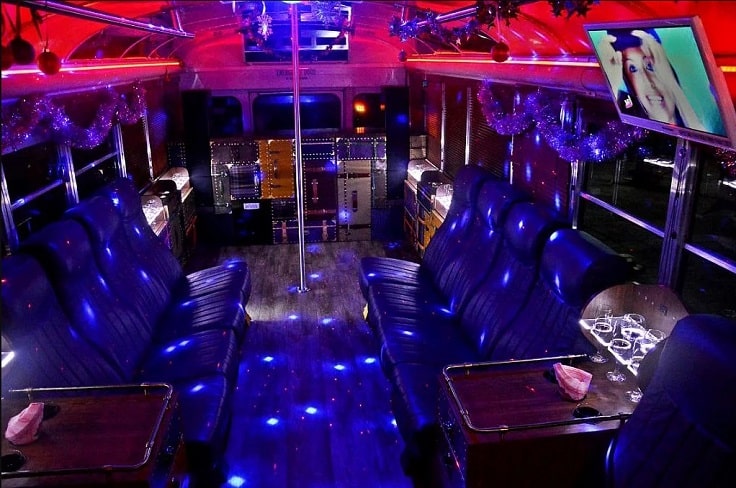 When you decide to travel in style, you do not expect a Tom, Dick and Harry kind of services. You have your eyes on the big prize. Interestingly, most other service providers deliver nothing more than the ordinary ride. We have cultivated a name to ourselves. Therefore, our services are a rare gem in the city. It is like your ride with destination because we will make sure you cherish this moment forever.
Our fleet is the top talk in San Francisco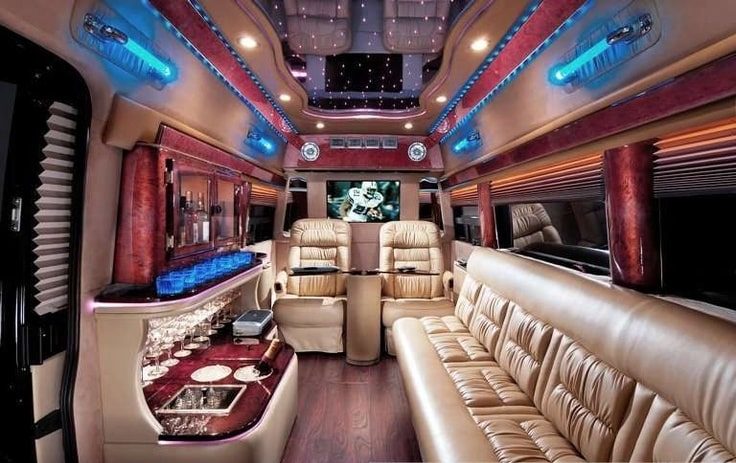 Probably, you have seen one or two of our luxury buses making way through the city. First of all, you have seen nothing until you get a chance to see the full scale of our party buses and limos. In other words, on top of having the most modern buses, we have heavily invested in a variety of bus sizes to fit into every unique need of our customers.
Our fleet has those small-group luxury limos as well as the 50-group of partygoers.
In a nutshell, we have the right vehicle for every occasion you are marking. The most important thing, we let you make your choice as per your needs. So, if you do not get your dream bus in our fleet, do not bother going anywhere else.
The beauty of our buses is right from the exterior to the interior.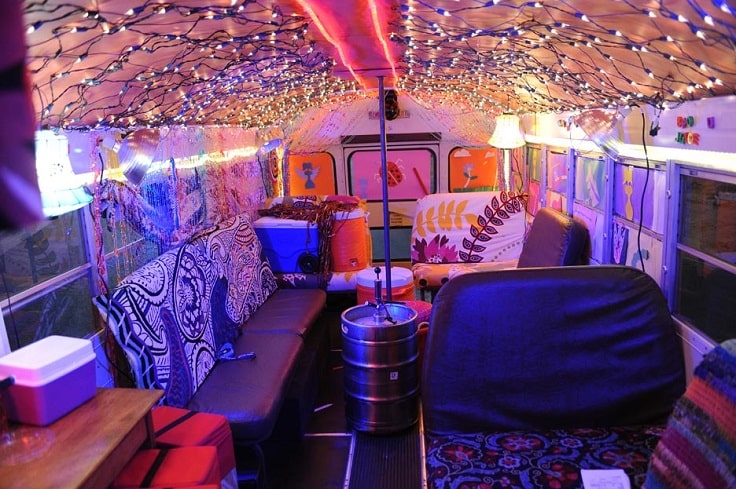 Indeed, we have done a great job decorating the inside of our buses and stretch limos. Go onboard, and your jaw will drop at sight of what waits for you. Precisely, it is like you are in a 5-star hotel only this one is on wheels.
For example, there is a wet bar, HD sound system, wall-to-wall Plasma TV screen, and luxurious seats.
Besides that, you can make a special request for anything you want. You are the king, and our party bus San Francisco Ca is going to live up to your expectations.
We are turning your ordinary day into an extraordinary occasion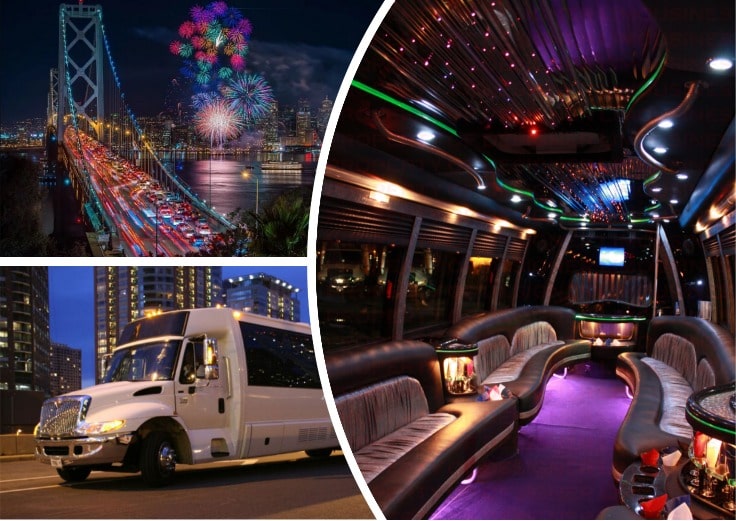 Party bus San Francisco ride will not be the same without us. We are always the right door to knock when you need to ride to your party like royalty. However, our drivers and support team understand how to give you a blasting party on the wheels.
Most importantly, we know how to take care of your safety.
So, at the end of the party, you will have a smile of satisfaction and the promise to always come back for more.
If you need party bus tours San Francisco to every corner of the bay, here is your lifetime chance to a party you will never forget.
Our services cover Napa Valley, Tri-valley, Bay Area, North Bay, South Bay, and East Bay. Moreover, there is no route that our drivers do not know. So, you name your wishes, and we will get there safely, with fun, and incredible comfort.
Do you need a party bus in Los Angeles? Check out our Party Bus Ideas in LA
We are equipped to handle any event.
Above all, be it a prom, Quinceanera, wine tour, reunion, bachelorette party, bachelor party, wine tour, and any big day in your life. We know what every occasion needs, and we will beat all your expectations.
Why we are your best chance for Party Bus San Francisco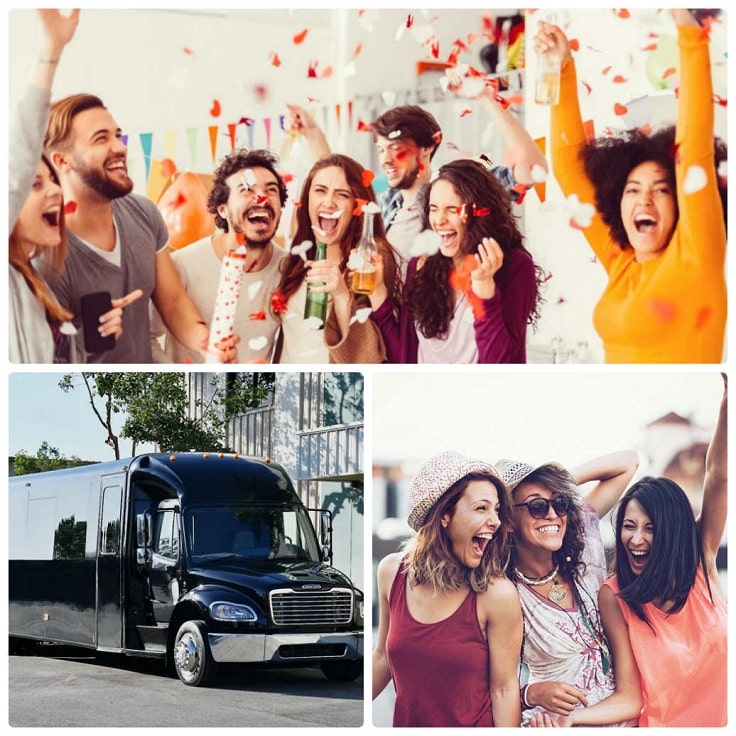 When we say we are going to give you a party on the wheels, we mean that to the last syllable. It is a party you are going to get a fantastic experience. In other words, here is why everyone cannot have enough of our party bus rental San Francisco, and you should join the happy bunch;
We are never late
A minute late to the party or concert means you will miss the main act. With us, you never run behind the clock. In addition, we arrive early to spare some minutes for unforeseen circumstances.
Your safety is at our hearts
We like it when you have the moments of your life aboard our Cali party bus San Francisco Ca. Nevertheless, it does not allow us the luxury of turning a blind eye and ear to your security. As a result, our drivers' responsibility is to make sure the trip is incidence-free.
Our service is unparalleled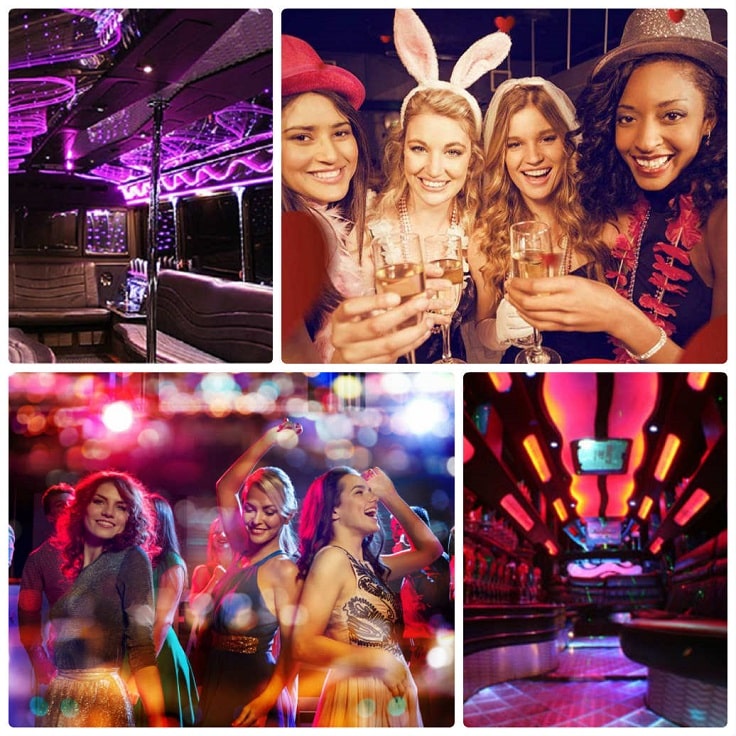 Our customers are a happy lot because every day is Christmas to them. We give outstanding services to both our new and repeat clients. So, we do all within our power to provide you with an enjoyable world-class experience.
Decked out party buses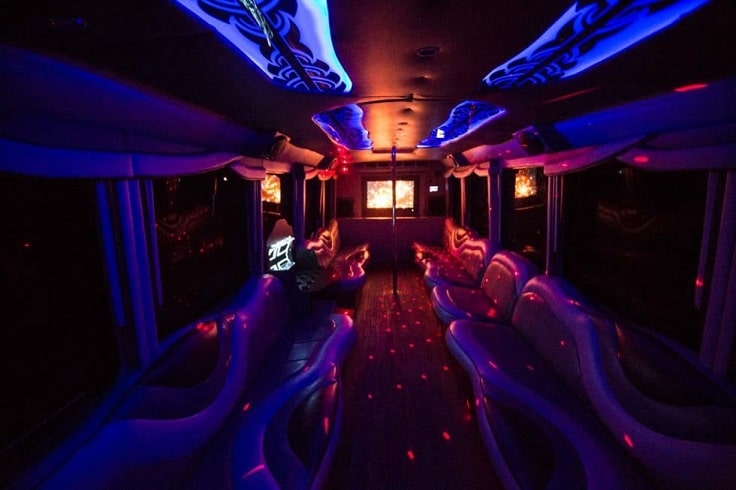 When you get to see the inside of our coaches, you will never go to a club during your birthday, wedding or any other important event. Our buses are ultra-modern with entertainment furnishes. We have full-wall TV screens, dancing poles, bars and anything else you need to party as if it is your last day on earth.
Very competitive rates
Not only in San Francisco but also the entire Ca, no one can beat our ridiculously affordable prices. Our services are outstanding as well as very affordable.
It is time to party like a king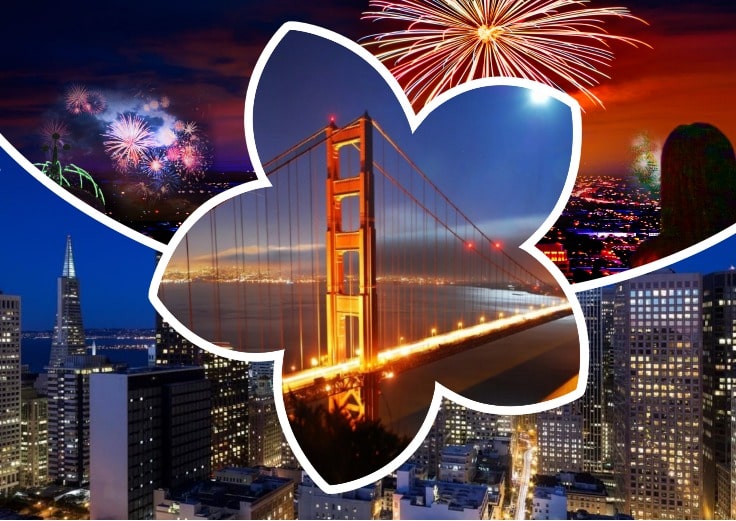 Treat yourself to the most extraordinary life when you can afford it. Our cheap party bus San Francisco trip is the ideal package to spoil yourself. So, call our staff today and get answers to all your questions.
Besides, you will book our services in less than a minute and be on your way to have fun, drink, and dance the night away.
Above all, we care about your safety, and you will always get back home in one piece. Try us, and you will live to tell our story to your grandchildren.