The untamed Party Bus Los Angeles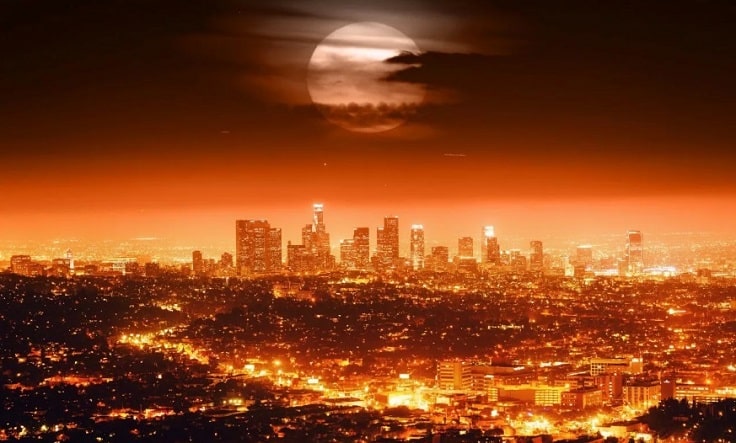 What is your dream party in LA? Do you want to go clubbing the entire night, hit the road towards the wine country, go down to Las Vegas, or stick to local partying in LA.? Your dream party can be anything you choose.
There are hundreds of party places in Los Angeles.
However, there is obviously one way of partying you are leaving out.
How about a party bus Los Angeles experience? Our guess is right; LA party bus is a dream you can give everything to live for one day. Do not keep searching; we are the unbeatable Limo Service Los Angeles champs.
Our doors are always open for your party bus Rental Los Angeles city, and you no longer have to dream.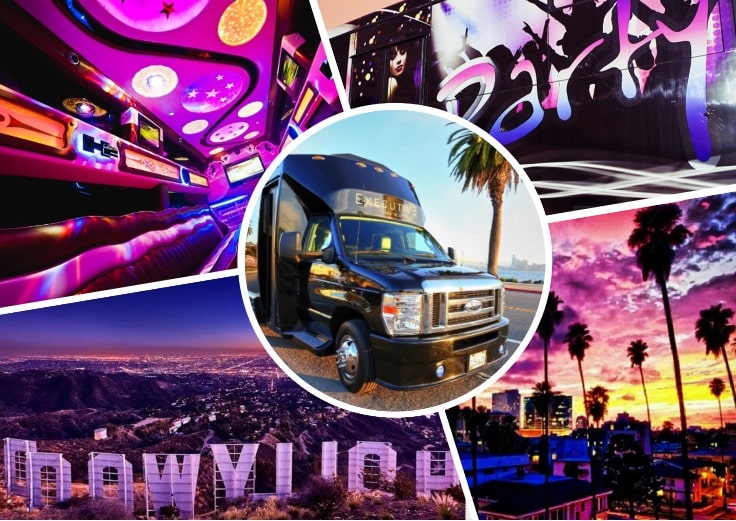 When it comes to partying, nothing beats the thrill of doing it on wheels. With our cheap party bus, Los Angeles offers, we are not only going to surpass your expectations but also make you a loyal customer. We will make sure you never go elsewhere any time you decide to party in style.
Party Bus Ideas in LA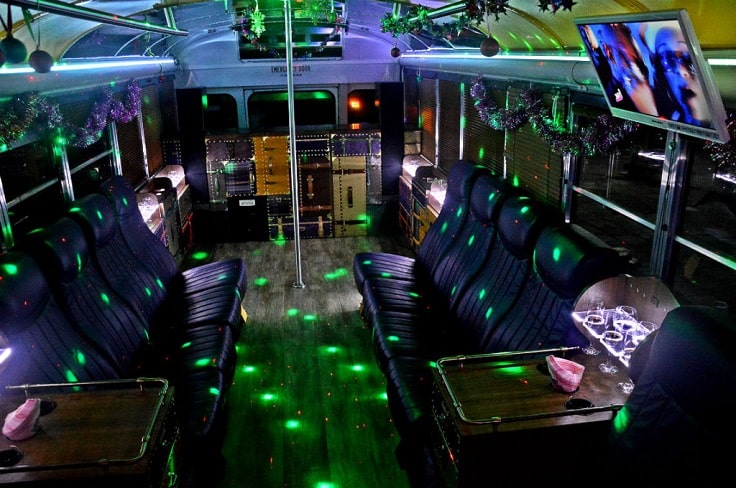 Are you planning for the mother of all parties in LA? We know you already have your plans in motion, but hold it a bit. Is it going to be the usual club parties in your favorite joints or are you inviting your friends to your house? It is boring, and you need a change. We are LA's undisputed limo service providers. We have the perfect plan. It is going to be a party on the wheels.
Yes, we will drive you to wherever you need to go and back.
However, if you want all the partying to go on without anyone stepping out of the bus, we have your back. If you decide to take it to a venue of your choice, we are ready.
Probably, you are asking yourself about the ideal party you need to spoil yourself with our luxurious party buses. We have that figured out for you too. Here are great suggestions;
Go to LA's most elegant clubs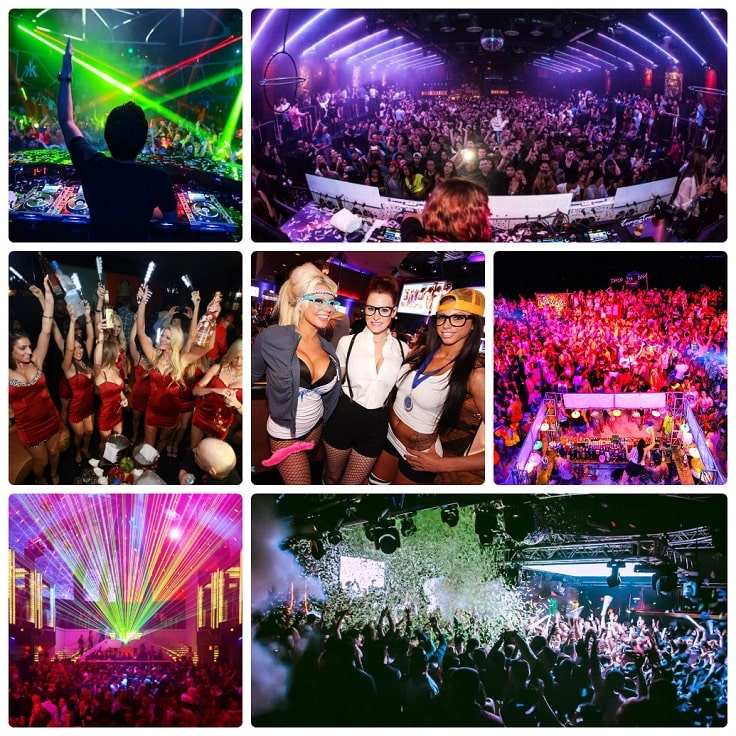 Are you the clubbing type and to you, it is never a party unless you are in the middle of mad partygoers? We can make it a special occasion for you. Also, we will pick you up and the gang of friends and take you to wherever you decide to have fun.
We know LA's top-end clubs.
All you have to say is where and leave the rest to us. So, if you do not want to trouble yourself with making reservations, we can do that for you as well.
Take the party to the ocean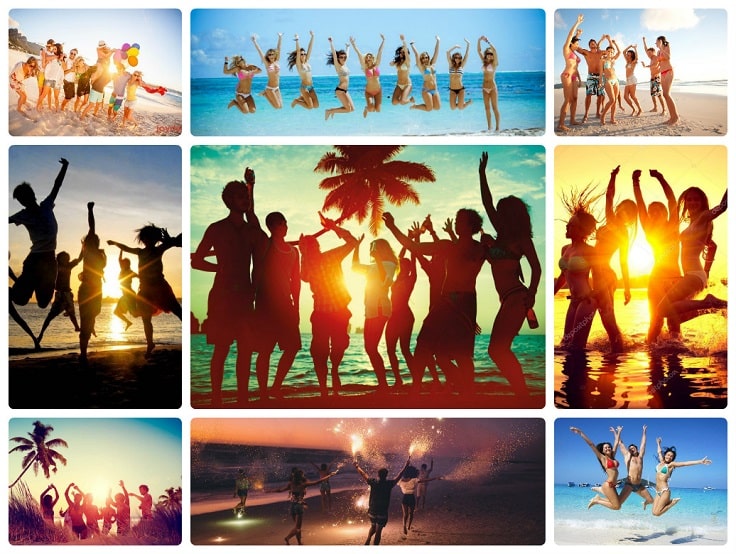 There is no better place to party than at the seaside. What is your dream beach? Share your plan with us, and you have us for the day. So, you can play in the sand, go surfing or do whatever brings out the baby inside you.
A drive to the wine belt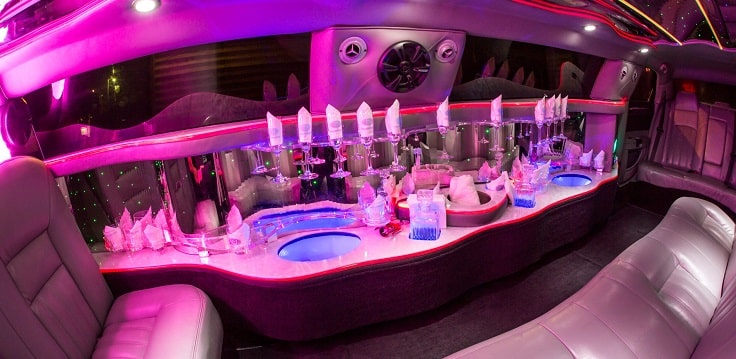 Is the city boring and you are looking for an excuse to getaway? A party bus to the wine belt is an offer you cannot turn down. Also, we know all the wineries and visitor trails to make your day a memorable one. That is to say, share with us where you are heading to go and how many of you will be coming. We will throw you a party bus tour that will leave you yearning for more.
A party bus to a concert in Las Vegas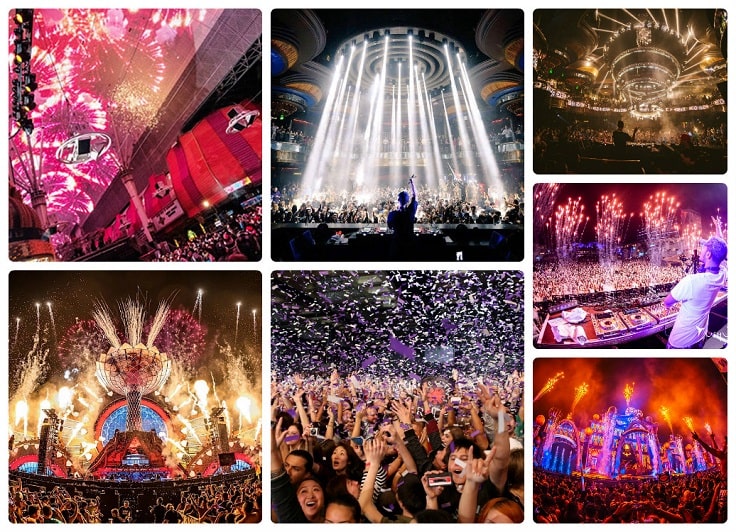 If LA is the headquarters for movies, then Las Vegas is the capital for entertainment. Also, we know that you have probably exhausted all the partying joints in LA and you are looking for an out-of-town party plan.
We will take you and your partying buddies to Las Vegas.
Certainly, you will be making a jaw-dropping entry and head back to LA in a befitting style.
Surprise your friend with a party bus to his wedding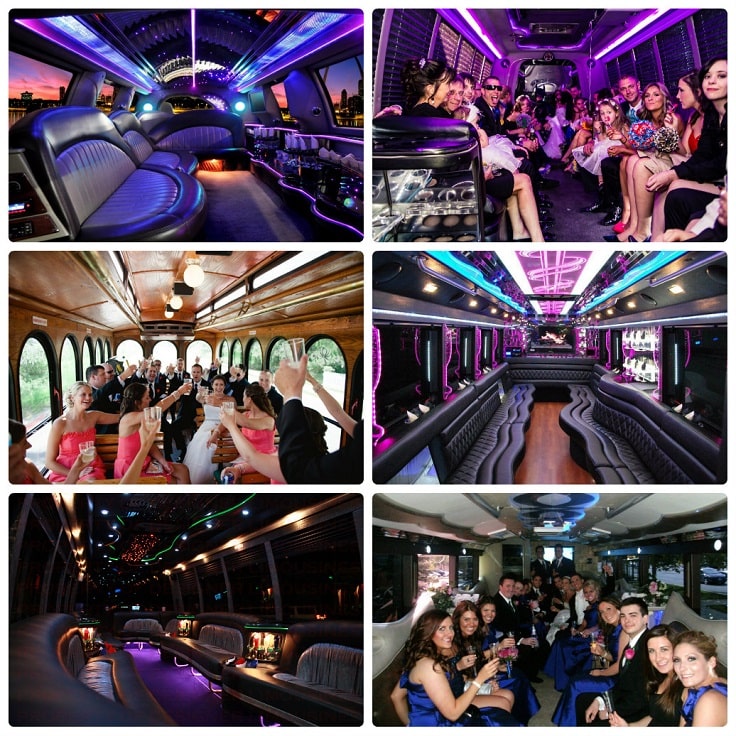 When one of your close friends is tying the knot, this is perfect timing for a surprise. Come together with your other buddies and decide to surprise him with a party bus. So, you will make a bewildering entry to the venue and head to his reception in style. When the dust settles, your party can go to a club and waste the night away.
Our Party Bus Los Angeles Packages
Also, our party bus services are customizable, and we can meet your expectations any day all the time. We have packages for all budgets, all occasions, and all ages. So, it is our passion to see everyone in LA partying in style. To tame your curiosity, here is what you can expect from us:
On-the-road bus parties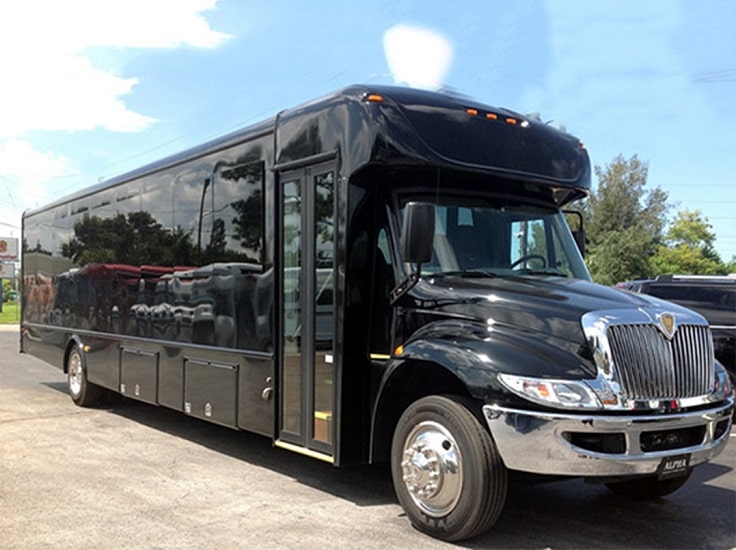 Are you planning a non-stop party on the road? Our gears are ready to take you partying on the road. For example, with entertainment, space, drinks and everything you need inside the bus; there is no stopping till the party ends.
Decide your route and let us know.
Moreover, if you are not sure of the road to take, we are going to help you with that. We know the routes for a party on a bus. Certainly, relax and let our driver and staff taking care of your safety.
Venue-set parties
Are you planning to head to a specific location for a bash? If yes, we know the best plan to get you to the party and back. Above all, aboard one of the luxurious party bus, it is going to be a journey you will enjoy. For example, be it to the beach, a restaurant, a club, or wherever your party will be happening; we will drive you there in style. You can party to your fullest with no worries of getting back home. When the party curtains close, we are going to take all of you home.
The VIP bus party
So, if you have money to burn, we will move mountains to give you a road bus party to make it to LA's top magazines. This package is for a small group looking for a discreet bus party to a less known location. You can choose your limo for the 6 or so of you. Leave us to worry about your privacy and safety. Take it from us; you will be asking for another same treat.
Do we deliver on our end?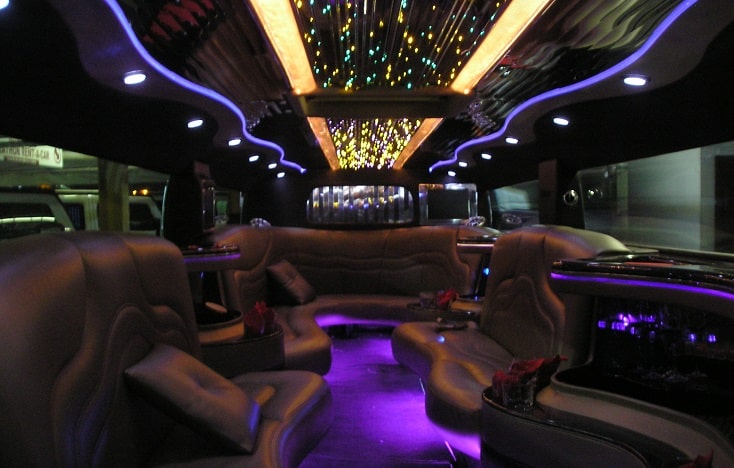 The luxury transport industry is a fast-changing niche. The cars, services, technology; everything is changing. There are those stuck to the days when limos were making a first into the market. From them, you cannot expect much more than the average experience. First of all, we have distinguished ourselves from the rest of the pack.
In contrast to them, we keep pace with the changing times.
We know the changing preferences of customers. Therefore, we strive to be ahead of every trend. We are offering you an opportunity to get services that others will not be thinking about any time soon. We are always thinking about making you happy and giving back the value of your dimes thrice or more times. So, it is a deal you cannot resist, and it is an offer your pocket will easily takedown.
We lead the leaders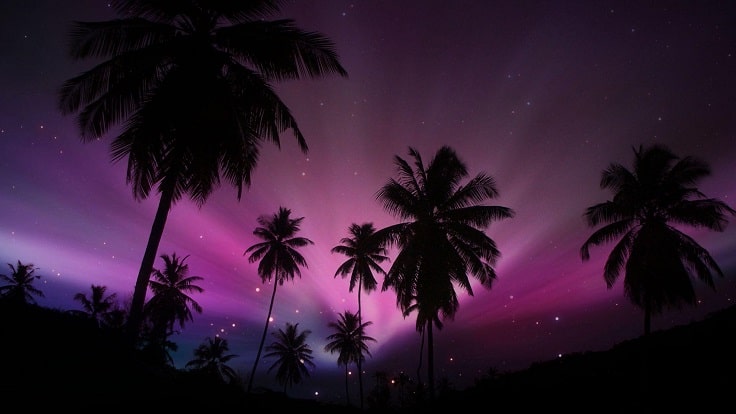 We are LA's most exceptional party bus organizers. Such is a crown we have worked for through pushing ourselves to the limit. What you want is what we give you. The experience is invaluable, and once you try us, it will always be us you call first when you have a party. With showroom-state buses, you will leave people turning necks to catch a glimpse of your party bus.
The experience is invaluable, and once you try us.
It will always be us you call first when you have a party. With showroom-state buses, you will leave people turning necks to catch a glimpse of your party bus.
Therefore, our drivers are trained to be respectful to our guests and give you all the fun you need.
While you have all the crazy fun, ours will be to keep an eye on the road and make sure your ride is incidence-free. You can check our customer reviews and understand why our name is on everyone's lips. In other words, we serve you with dedication, passion and the zeal that will melt your heart.
How much is a party bus in LA?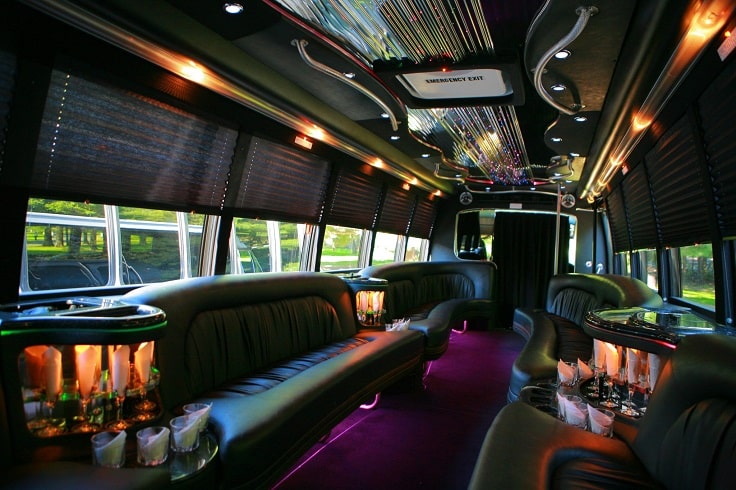 Above all, there is a misleading assumption that you have to pay an arm and a leg to afford luxury transport in Los Angeles. It is a lie, and you can prove by choosing our services.
Also, depending on what you need, where you wish to go: a party bus can cost you between $100 and $300 an hour.
Given the prestige and fun, you are going to have; this is not much. Notably, you should know that we can work with your budget. Interestingly, we are the most affordable LA luxury car transport despite offering you the unbeatable experience.
We are the key to partying like royalties
Any notable party with the need for luxury transport is always our portion. We are at the center of giving people the kind of transportation reserved for millionaires. We have clocked the most trips within and without LA.
Our name is synonymous with dream luxury, and that is why we are the easiest choice.
Therefore, play your part by letting us into your party plans, and we can do all the rest to give you and your friends the ultimate bus party. Book us now and prepare yourself for a blazing party on the wheels.
You are not in Los Angeles? Not a problem! Check out our Southern California services
Southwestern Riverside County
Northern California
Nevada
If you changed your plans and your party became smaller, check out limo service Los Angeles for different occasions.