Private Limo Los Angeles
Modern life is so busy that we almost all the time forget that our bodies deserve some break and a treat to soothe them to keep going. Can you remember one recent time you let someone drive you in a limo? No, we are not talking about the prom limo your parents hired for you or your friend's wedding limo you gate crashed. You see, you can't even recall. It is not only you; many others are sailing in the same boat of denying themselves the chance to enjoy the little they have.
It is time you make it up to yourself. Hire a private limo to whatever occasion is coming up soon. The good news, you just came to the right place. We are the undisputed Limo Service Los Angeles ever has, and we are ready to make your day extra special. Your obligation is choosing a date, a venue, your itinerary, and leave the rest to us.
A private Limo: what exactly is it?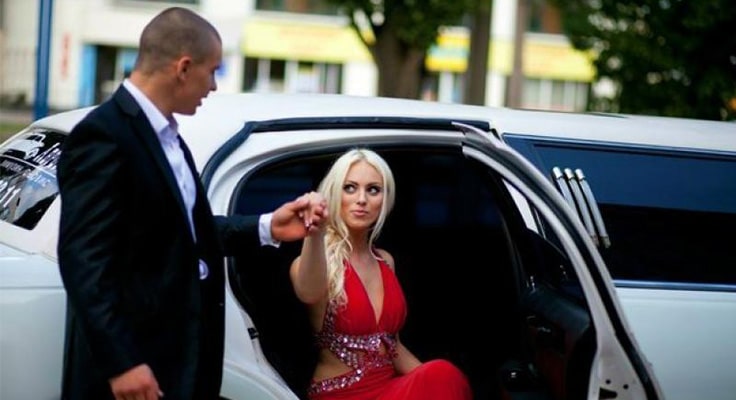 Well, taking a limo to private events is not an alien idea. People do it all the time. (And, if their party is large, they use party buses).You have to decide that you need to do something differently. It could be a club-hopping weekend, a trip to one of the many LA's Parks, or a typical day to work. (of course, if you have a serious business affair to attend, you should order a corporate car service). Take it from us; you can turn an ordinary afternoon shopping into a mind-blowing event that will turn necks in the streets of LA.
Life is never about how much you have, but how much fun you can make from the little you got. It is a matter of giving your happiness a priority. With the hard pressing economy, endless bills, and the daily hassle; you deserve some break from all these. Such a break can be onboard one of our state of the art limo. Here you get a chance to forget all ugly sides of life to enjoy the now and then. With us, it is all possible, and it does not have to be a big day to serve yourself the pleasures of life with the biggest spoon.
Do you need a party bus in Los Angeles? Check out our Party Bus Ideas in LA.
Creative Ideas and Excuses to ride a Private Limo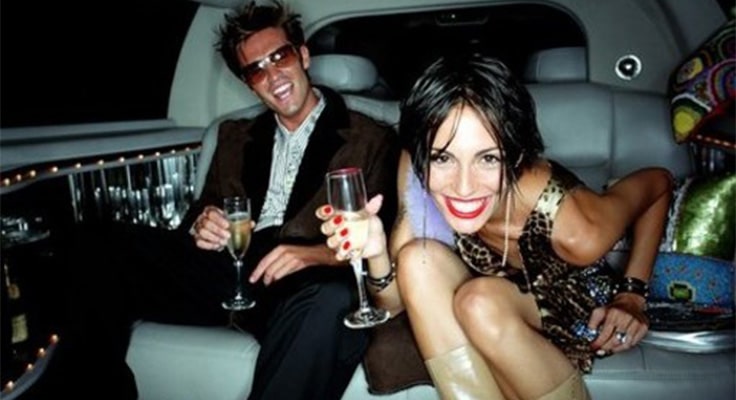 Beyond the proms and wedding, is there another day you can use a private limo? Of course, every event is significant, and you can make it memorable. It may have never occurred to you, but there are uncountable excuses to let someone else be your designated driver when a special occasion presents itself. However, should you only wait for the big days to treat yourself with the big spoon of life? No, you can turn any day into a fun and the thrill of living on the other side of luxury life. Here we give you out-of-the-box ideas to get a privately your limo albeit for a few hours.
1. Popping out the Big Question:
Do you feel that it is time you settle with your girlfriend for many years? It always starts with the big question: Will you marry me? Here is not only your chance to capture the aspect of a surprise but also an opportunity to make it as romantic as possible.
Doing it in a limousine not only gives you that extra edge to get a resounding yes, but you also get you a big hug for your genius plan. Nothing could be more special than starting your official engagement on a high note. Make sure you have picked a romantic spot for the occasion and let our driver know of the plan. A sandy beach with a beautiful blue sky over you would be a great location. You can as well go with a cliff or anything that you know will melt her heart. Trust us; she will say yes even before you finish your question.
2. Spoil yourself with a Limo Shopping Spree:
Shopping can be some therapy if you get it right. Your everyday ride does not have that much space at the back to carry a month's shopping, but our limos have so much of it to move a whole departmental store. You no longer have to see Beverly Residents rolling in limos to do shopping; you can do that as well even if it is a one-off chance for your entire life. To add some flavor of fun, you can invite family or a few buddies for the ride. We have so much space to go around for all of your baggage.
3. Cruise to Las Vegas for a Casino/show Night:
Did you know that many people from LA choose Las Vegas as their venue for special occasions? The place is lit and has everything to make you feel like a high-roller. If you are planning on going over there and try your luck at the tables, we are going to take you there in style. If the casino is not your favorite cup of tea, we can take you for a date or a show you have been waiting for the entire year. Go ahead and make plans, you sure want to.
Or, if you want to go to different cities, our Los Angeles limo is there for you.
4. Show to work like you own the place:
You probably own nothing more than the few items at your rented apartment. However, that does not mean you cannot mimic the life of a business mogul one of these days. It could be your work anniversary or promotion you did not see coming; these are days worth celebrating.
Book us to take you to work in a limo. You can picture your colleagues dropping jaws when they see you dropped off at the steps and walking in like you are the boss. It will be a great day, and you will be the talk for the week.
5. A grand day at the Spa:
Has it been a while since you last went for a pedicure, manicure or massage? You can drive yourself there, but we all know how the traffic can spoil your day. Rent a limo and get down there like Beyoncé. Once your fingers and toes are shiny and cute, you will not have to worry about chipping off the brilliant treat while struggling to open your car's back.
What makes us a top contender for your Private Limo?
Every successful limo event in LA starts and ends with us. We are synonymous to the best Limo services in Los Angeles. Also, we pride ourselves with serving thousands of satisfied customers who always come back. You should not be in any doubt trusting us with your Private limousine party. We will not only be there at the exact minute but will beat your expectations by a mile. Moreover, before you even think of comparing us to any other mediocre limo services, take a peep at our surprise for you;
when you make the sacrifice to ride a limo, it has to be the finest of them all. Our fleet is new and stocked with the latest luxurious models. Everything about them is stunningly sparkling and befitting your few hours of fame.
as much as we offer top-shelf quality limo services, our rates a very competitive. We do not want you to live like a king for a day and be a beggar for the rest of your life. Let us into what you have in a pocket, and we promise to give you an offer you cannot resist.
We know the city and the must-see spots:
at times you may not have the faintest clue of where to take a limo ride. Do not be embarrassed to be short of ideas of having fun. We know LA, and its neighboring cities like it is our backyard. Certainly, we know the places you can head to and have crazy fun. We will help you plan for everything.
We are with you all the time:
whether you need us for one hour or the whole day, we are with you like we are twins. Whatever time and wherever you need to go, our wheels are always on flight mode. Our drivers will take you all through the journey and back without any fuss. You are the king, and from us, you have dedicated servants.
Your Private Limo Day has to be now with us at the Wheels
If you are waiting for the day you will have a six-figure salary to ride a privately yours limo; you may have to wait for an eternity. A private limo ride is not a reservation for the filthy rich; you can also join the ranks and give yourself a lifetime treat. It is not always about the big occasions; your normal daily routine deserves some change. We are here making sure it all happens, and your pocket does not have to feel the heat. Share your expectation with us, and it will be a reality. We are putting smiles on the lips of everyday people who thought limo rides are for the Silicon Valley CEOs. You too can make this a reality.
We have made our booking process very easy. To make your proper decision, read about our company.  You can call us with the details, and we will do everything from there. You can book online at the comfort of your couch. It is time to add some spice to your life, and we just gave you the excuse and the means.
Would you like a limousine on a different occasion? Check out
Bachelorette Party Limo or Bachelor Limo