Limo Wine Tour: Giving you the unforgettable Ride and Fun
Have you been thinking about a perfect way to get out of the noise of the city and head deep into the valley of wineries for wine tasting? We have had that in our mind too. You see, they are not wrong to say that great minds think alike. Once you decide that you and your friends are going for a wine tour, you should come to us, and we are going to give a lifetime experience. We are providing you with a limo wine tour. It never gets better than this because apart from riding in a replica of the presidential beast except for the armor and nuclear buttons, you will have a chance to taste all the style of wine in one day.
The moment you make a booking for our limo services, you can leave the burden of your preferences, wine varietals and wineries you would wish to visit us. We will also craft an itinerary and make reservations in your name. We handle everything leaving you the room to be at ease and working on your taste buds for the awaiting wine tasting. Since it is going to take a while with the tour, we can pre-order your lunch to make sure the journey does not come to a premature end. We can as well arrange dinner once we get back to the city.
Whenever you need anything for the wine tour, we got it all covered with our limo service Los Angeles
Do you need a party bus in Los Angeles? Check out our Party Bus Ideas in LA.
5 Wine Tours you cannot afford to miss
1. Temecula Limo Wine Tour:

a trail of 18 wineries and loads of fun awaits you in Temecula. On your way, it is all heavenly beauty. With many activities to do other than wine tasting, this is a destination you must add to your bucket list. Check out our Temecula Limo Wine Tours!
2. Napa Valley Limo Wine Tour: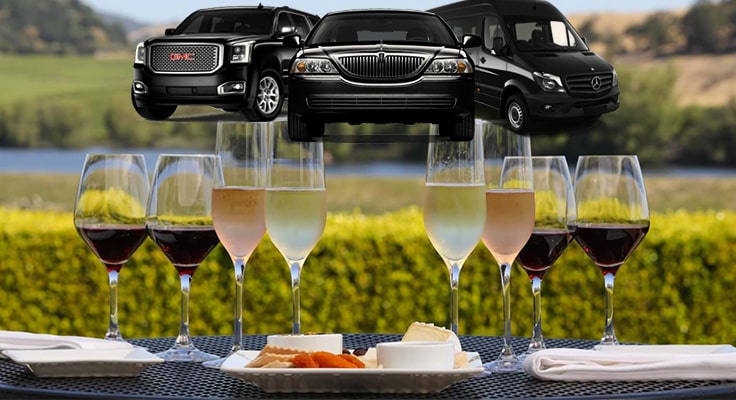 Nava and Sonoma share the spoils of 800 wineries between them. On top of the global award-winning vineyards, you will see the breathtaking sites of the Nava Valley floor, the mountains, and historic caves. There is abundance in all sorts of entertainment down the valley, and you cannot miss this for the world. Check out our Napa Limo Wine Tours!
3. Santa Barbara Limo Wine Tasting Tour: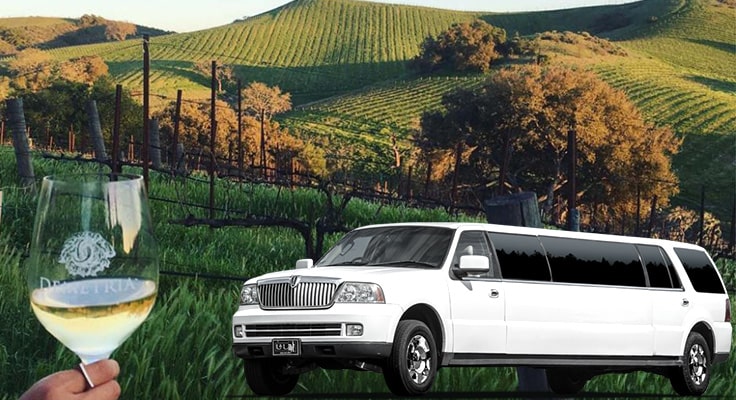 There is no way you can conquer the 200 wineries in Santa Barbara in a single trip. You can add that to the string of coastal mountains and the endless stretch of beaches. There is no dispute to the fact that Santa Barbara owns the crown for California's viticulture.
Check out our Santa Barbara Wine Tasting Limo Tours!
4. Sonoma Wine Limo Tours: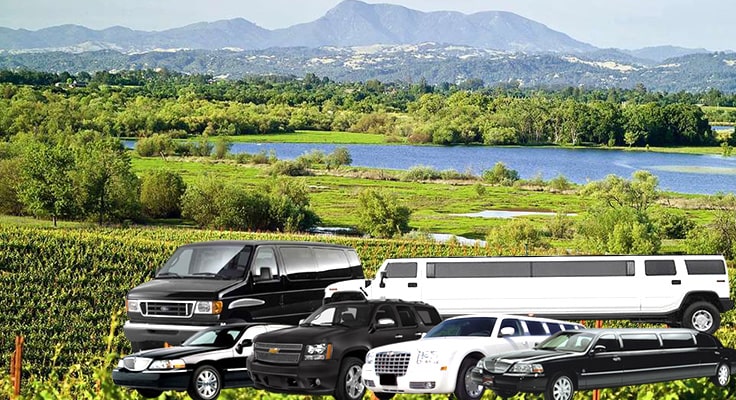 Every Sonoma winery is a beautiful story of the valley that serves the tastiest grapes in the USA and the globe. Moreover, while wine tasting is a reason you should head there; the gourmet, idyllic beauty and never-ending fun activities, this is a valley you should visit before the year ends.
Check out our Limo Sonoma Wine Tours!
5. Paso Robles Limo Wine Tours: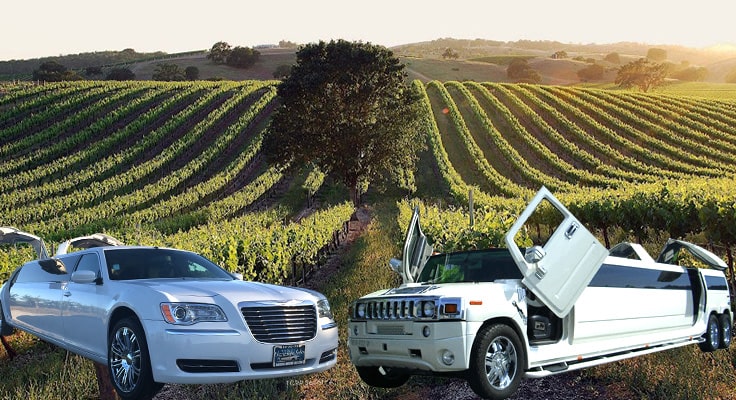 the wineries here have crafted a good name in the wine business. Taking a tour as you listen to the history of Paso Robles, you cannot wait for the moment you have the first taste. There is beauty all around you, and small wine-loving crowds make it more fun.
Check out our Paso Robles Wine Tours!
The perfect 5 Excuses for taking a Limo Wine Tour
It matters way much whether you are a weathered connoisseur or a novice in wine tasting; nobody says no to a wine tour, more so when your ride is a limo with a teetotaler behind the wheel. When hitting the wineries and looking forward to a day full of fun, it is advisable that none of you will be driving. Book us for a limo ride and let us worry about your road safety. Limo Services Los Angeles are our specialty and your wine tasting tour could never be in better hands than our experienced and professional drivers.
However, why should you go through all this booking a limo for a wine tour when you can drive yourself? We thought ahead and here is why;
No limit to how much wine you drink
Going for a wine tasting tour gives you a rare opportunity to taste all the varieties, vintages and styles at their source. However, the opportunities come with a price. You have to be responsible. You cannot drink and drive; it is not safe, and you will be breaking the law. Getting a limo service for the tour solves all your problems with one genius stroke. You will not have to taste and spit for fear of getting drunk. If anything, spitting good wine is an insult that does not go down well with some hosts. With a sober driver at your disposal, you have an excuse to drink to your limit.
Limo Companies know the untamed spots
When going for a wine tour, you do not want to go to the very obvious vineyards that everyone knows. The fun dies away when you find yourself in bar-like crowds. That is where limo drivers can save your day. Being locals and having taken a keen interest to know the hidden gems of thrilling wine tours, they know exactly where to go. They will recommend some of the out-of-ordinary wineries rich with adventure. When going for a wine tour, you had better stay off the beaten path of every Tom, Dick, and Harry.
Relax and enjoy every mile of the wine tour
There is one thing with all wineries and vineyards; they are never in boring locations. All the way you will encounter scenic views and breathtaking attractions. When you drive, you will have your eyes on the road and miss all this. You will be doing yourself gross injustice. Book a limo and let our driver worry about the mundane particulars of directions and time. All the while you can have your eyes on the beauty around you. Do yourself a favor and bring a camera to freeze some of the views. You get more time to indulge with wine trip and have something to talk about with friends and family.
With a limo service, everything can be customized to meet with your preferences. If you are looking forward to visiting one f those small wineries that only a few know about, that is what you get. If you cannot wait to set foot to a vineyard that has a global distribution network, then that will be arranged. With the experts doing the heavy lifting, you will get whatever you desire for the ultimate charming experience.
Wine Tasting Etiquette you must uphold
Do you know what makes wine tours such an excellent experience for anyone? It is the promise that you will have a chance to confuse your palates with a variety of wine vintages and style. While that should excite your taste buds, you should know of an unwritten protocol that exists. Wine deservingly belongs to the highest echelons of the best things in life just like a limo ride and therefore comes with a set of expectations. It is so much to do with showing some courtesy to the hosts and their generosity to total strangers. To give you a heads up of what is coming to you, here are a few wine tasting codes;
anything casual goes but save the sweatpants for your couch. Bold colors will blend well with the theme. A pair of jeans will rightfully fit paired with comfortable shoes.
Make it a perfume-free day:
the senses of smell and taste are intimately close. Strong-scented perfumes can spoil your tasting abilities. For today only, leave out the fragrance and the strongly scented lotions. If you smoke, this is neither the day nor the place.
Save the mint or gum for the return leg:
we know keeping a fresh breath is excellent. However, you may want to shelf the mint and gum until you have tasted the wine to your fill. Chewing before the tasting throws your buds in disarray. You will hardly tell the difference between some great wine and the not-so-good bottle.
Listen to the winery greeter or at least pretend to:
you will be taking a winery tour, and the vineyard greeter will lead you. He/she is someone who has sacrificed his/her time for you. The least you can do as the payback is listening to whatever they are saying. If this is asking a lot from you, head straight to the bar and knock yourself up.
Be careful with criticism:
it is allowed of you to say something after tasting. If you like some wine, let everyone know. If you do not like it, find an excellent way to say it.
It is likely that you will like some wine and would want to enjoy a bottle when you get home. However, this does not mean you are obligated to purchase a sign of courtesy. You already paid an entry fee to get here. You can list what you like and make an order when you arrive at home.
Planning for the Perfect Limo Wine Tour
Planning a limo wine tour in California? It is fast and easy. Get to know the top tips for executing the best wine tour;
let us know about your plans first, and we will prepare for our best. It gives you the time to choose the best wine tour, the limo of your choice and any other additions you prefer.
a wine tour without friends or family is a very dull affair. Good memories are only so when shared. We advise that you tug along a few friends or come with your family. Our limos are spacious and can take up a good number of you. If you are a significantly large group, we can arrange for a tour bus.
California is exploding with wine tasting tours. There is so much to make your choice. You should take time and plan your route. If you are not ready to go through the trouble, we can make some recommendations.
Bring your drinking guts:
while there are many adventures on the way and at the wineries, the ultimate goal remains wine tasting. It will help if you come ready to take more than mere wine sips.
Let us drive you to a dream wine tour
How about having the two finest things in life served in one plate? If there is a perfect duo of fine things, then wine and limo top that list. We aspire to take you for your wine tour in one of our prestigious limo rides. We guarantee your comfort, privacy, and unmatched fun.
Call us now and let us plan a dream tour for you. Take the back cabin with your friends and let us be your eyes and ears on the road. We will make sure this is an unforgettable day.
Check out our other services