Limo Service Orange County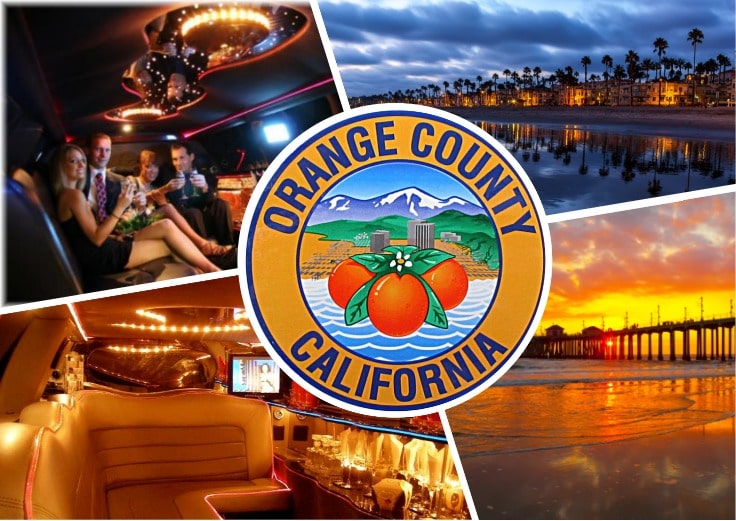 Is your big event going down in Southern California, in particular, Orange County? Firstly, you have good taste. Secondly, we have your transport needs on the check. Our Limo Service Orange County is the most convenient way to rock your party or go anywhere of your choice. We are timely, reliable, and satisfaction is a guarantee.
You may want to trust your gut with other forms of transport.
Ultimately, it is the wrong decision. For your heads up, you will not get the service you want. On top of it all, you will pay more and get less of your expectations. Make the holiest choice and go with limo rental Orange County services. It is a choice you will not regret. Most importantly, our Orange County limo comes in all preferences. Whatever you need, we have it all ready for you.
The dream Limo Service Orange County everyone is talking about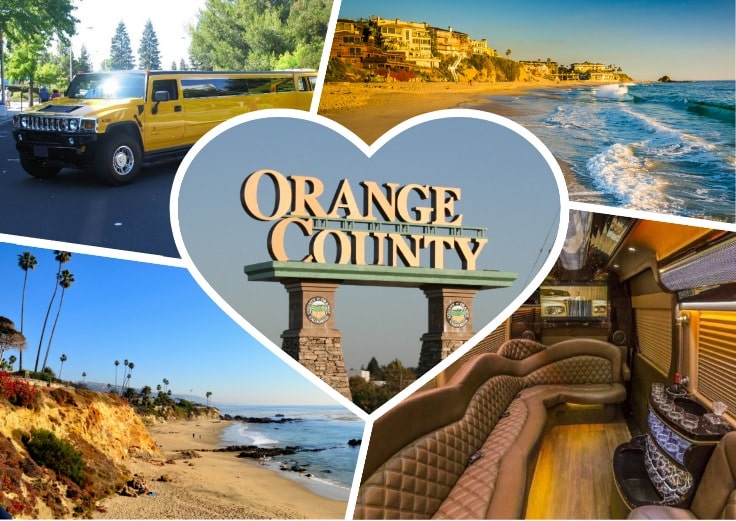 Orange County is quite a beauty to both visitors and residents. There is no shortage of things to do, restaurants to dine, breathtaking sceneries, and top-of-charts clubs. In all fairness, you would not want to miss out the fun and color of this grand county just because you are driving. With a world-class Orange County limo, we will take you anywhere of your choice.
If you would like to put us into a test, you can try searching for Limo service Orange County reviews.
Surprisingly, we have the best reviews from our loyal customers. Thanks to our passion and dedication to fulfill the needs of our every customer, we top the charts of limo services not only in Orange County but many of the surrounding and nearby cities. We take our business seriously, and that is why we are yet to get any complaint from a disgruntled customer.
Our customer-centered packages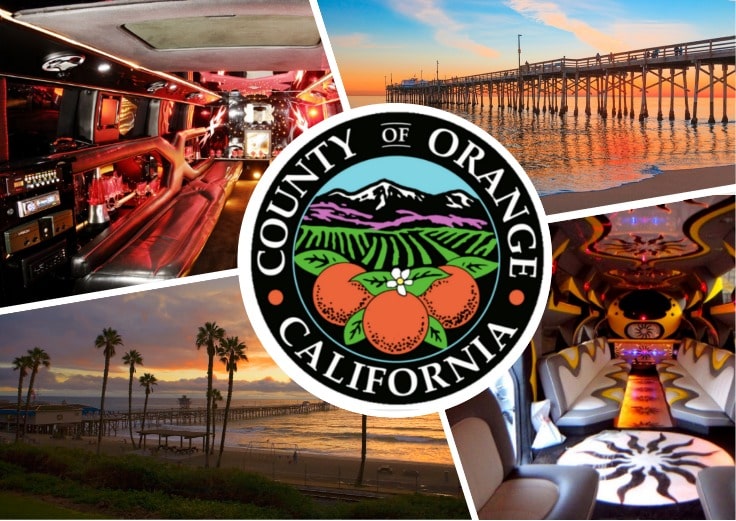 To where or what do you need Orange County limousines for? We are asking because we want to tailor a package to fit into your needs. On top of our list are airport transfers. For this one, we offer both luxury and economy transport services. There is nowhere we cannot take you. You simply say your destination or the pickup airport, and we will be there. Our drivers know the drop-off and pick up points from LAX, SNA, ONT, and LGB.
Moreover, we also serve several other private airports. For those who rely on private jets, our limos will drive you there in style and at very affordable rates. When you come back, we will come for you and take you home or to your hotel.
Corporate transport is also part of our Orange County limousine service.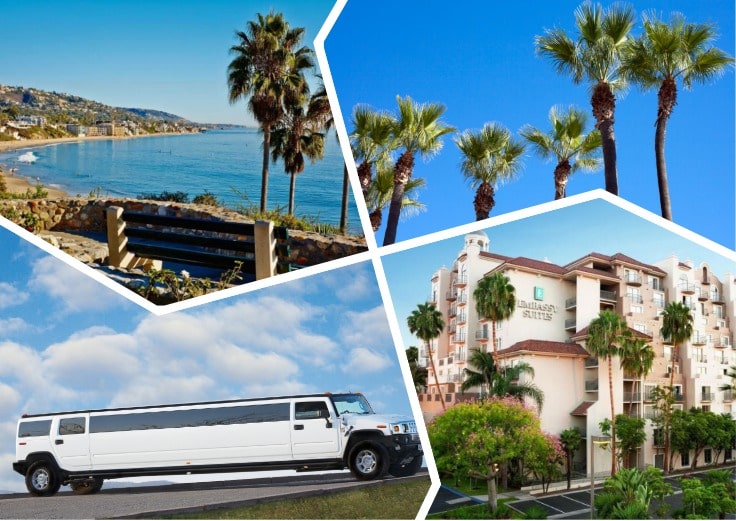 With black limos and SUVs, we will give you a ride to a business meeting, to the airport, or wherever your company experts will be traveling. Having many years of experience in transporting celebrities and VIPs, we are a choice the delivers all the time.
Besides, we also specialize in leisure travels. Our stretch limos and party buses will give you an experience on wheels.
After all, you do not need a big excuse to spoil yourself with a limo or party bus travel. For those who need limo service to LAX from Orange County, we have an exclusive package for you. For a wedding, a night out, a wine tour, a prom, or birthday; you can count on us to come through for you. We are passionate about putting a smile on your lips every time you are marking a special event or need extra luxury for your travels.
The full fleet for all occasions and preferences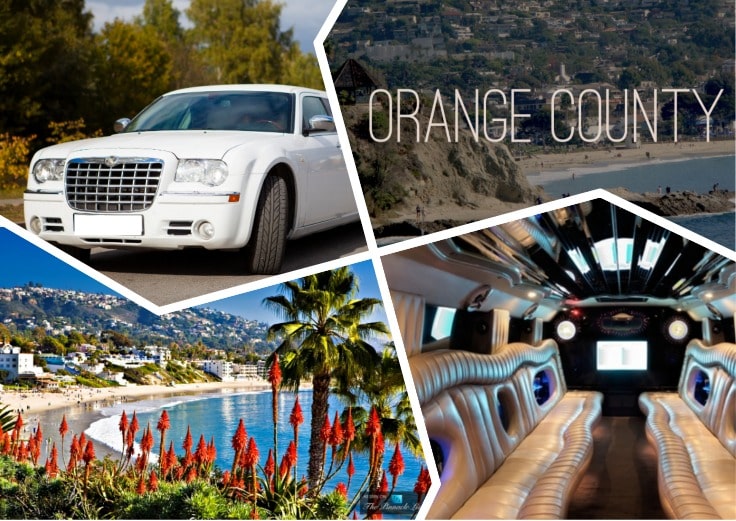 We are not in this business to try and make a quick buck. We work for every dime by giving value for your money. One of our key areas is our fleet. We have every new model of limos, sedans, SUVs, and buses. When choosing your ride, you will have a hard time picking one over the other. However, we have members of our team who will help you make the correct decision.
For a party on wheels, a casual ride through Orange County to LA, a night out, a wedding, name it all; we have the right vehicle for everything.
Similarly, our drivers are not the average pack with half-experience. Every driver is trained and knows how to handle customers and give you a dream ride. Wherever you are going and whatever you will be doing; leave it to our drivers. They are your eyes and ears on the roads.
Safety, fun, and affordability

It is never going to be boring when you use our services. For those parties where you want to be carefree, we allow you to do that on the go. You can dance, drink to your maximum and we will get you back home in one piece. For the private and discreet rides, we will keep things just the way you want them. You are the boss and dictates what happens or not. Above all, you are getting the best of limo rental Orange County services, and you are not paying a fortune to get it. We take care of your pockets even though we do not hold back from giving you a dream travel package.
It is us for all your transport needs
Are you looking for the best Orange County limo airport service? Alternatively, do you need an easy, affordable, and convenient way to go for meetings and your leisure travel? You are knocking the right door. Having the experience and passion for service, we know what is suitable for every customer. With a fleet stocking the latest models of limos, Sedans, SUVs, and party buses; you do not need to look anywhere else.
We are the apple of the eye for Orange County limousines, and we got your back for all occasions.
Our booking process is simple. You can either fill our online form or call our customer representative for help. We do not keep you waiting, and you get instant quotes. For that grand tour of Orange County, transfer to LAX, corporate travels as well as leisure transport; we are your first choice.