Santa Monica Limo Rentals
For one of its kind parties or a business event, Santa Monica is a city that never disappoints. The beauty, the history, and the proximity to world-class beaches make this city a natural choice for a partygoer, a businessperson and anyone looking forward to some out-of-this-world fun.
And do you know what is even better? Santa Monica Limo Rentals are the ultimate experience for your big occasions.
In summary, the city serves you fun with big spoons and the luxury car service Santa Monica (the part of limo service Los Angeles) makes sure you are neither late nor traveling in a conventional manner.
Above all, luxury travel is our passion, and we promise you to surpass your expectations.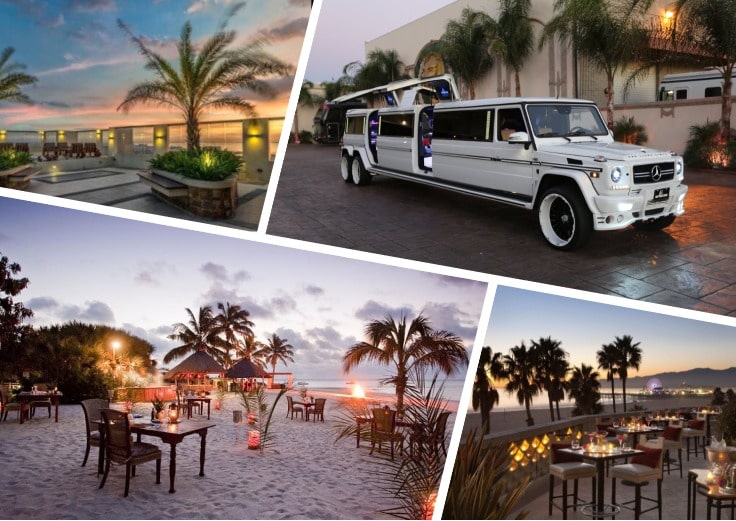 Whether it is within Santa Monica or to a neighboring city, our wheels are fired up and drivers ready for the road. Besides, we also know every scenic spot in Santa Monica. In essence, we know the best locations for a party, a concert, a wedding, and anything else that would bring you to town. When you choose us, you get the whole pie of prestige, fun, and value of your every dime.
We serve Westwood and neighboring cities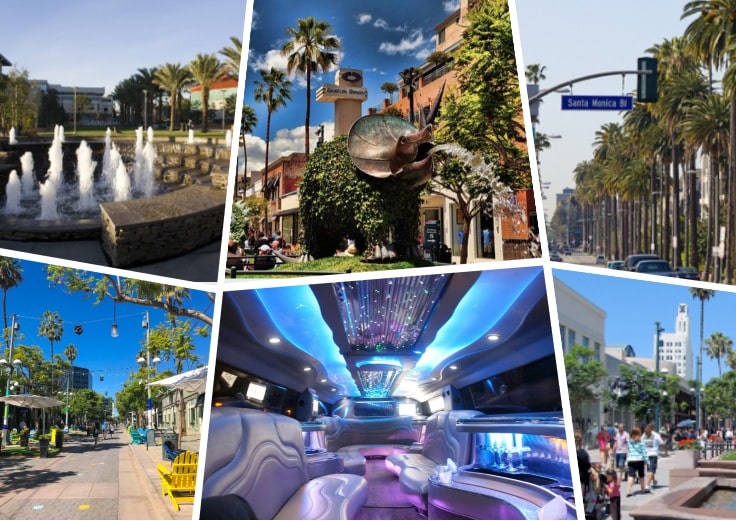 For many years, Santa Monica limo rentals have and are still our mainstay business. We service multiple cities within our Los Angeles limo service.
Thankfully to our experience, we know every corner of the town. That is not all; we can take you to any other neighboring city with ease. For local attractions, we will take you to Santa Monica Pier, and 3rd Street Promenade.
If your party goes down at the beach, make your choice between Malibu and Venice Beaches or both.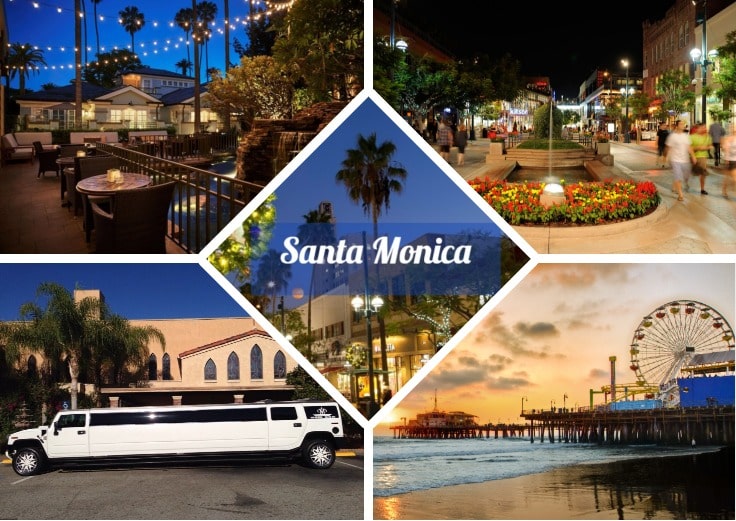 However, we will make it a stretch from one corner of the coastline to the next. Finally, when you decide to have something to bite, we can take you and make a reservation at the city's high-end restaurants.
With us, you are getting the complete traveler's wish list.
Above all, our state of the art limos come with an exclusive car service LAX to Santa Monica. This one is like the dream route, and it is going to be a journey like no other. If it is a party on the wheels, the experience will leave some sweet taste on your tongues. Also, any time you have a party, it will be us you give a call. Interestingly, for all the fun and style coming with our Santa Monica Limo Service; we are beating everyone to the prices.
We lead from the front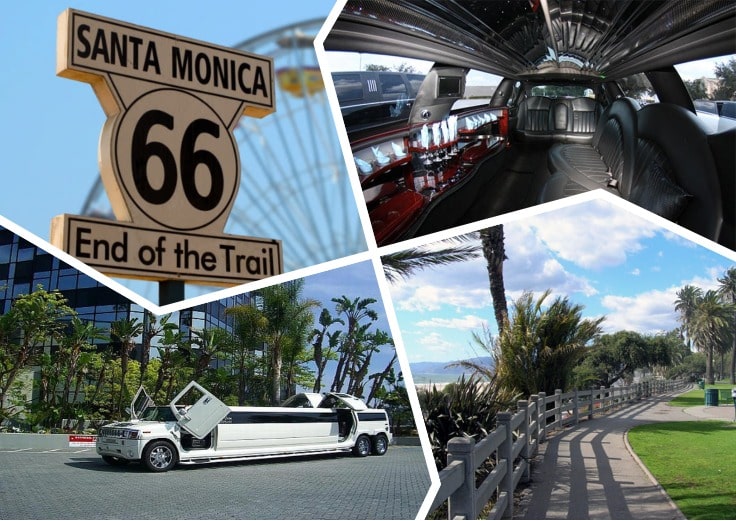 When you search for Santa Monica limo reviews, our name comes at the top. We always make our customers happy, and they leave positive reviews for our business. The most important thing, we rely mostly on repeat clients who keep knocking onto our doors when they need to travel in style. It is time you make a selfish decision by traveling with the best Santa Monica Limo. We will deliver our promises and leave you beaming in satisfaction.
To tame your curiosity, here is why we are getting all the five stars from customers;
We are never late and have no room for excuses.
When we give our word, we show up 10 or more minutes earlier.
Our prices are competitive.
As much as we give you unrivaled quality services, our services are very affordable.
Our dedication is to serve you to satisfaction.
We leave no room for complaints. Our every staff gives 101% commitment to see you happy.
Our fleet is extensive and in perfect shape.
The latest SUVs, Sedans, Limos, and party buses are all in our fleet. In other words, say what suits your needs, and you get it.
Instant quotes in one call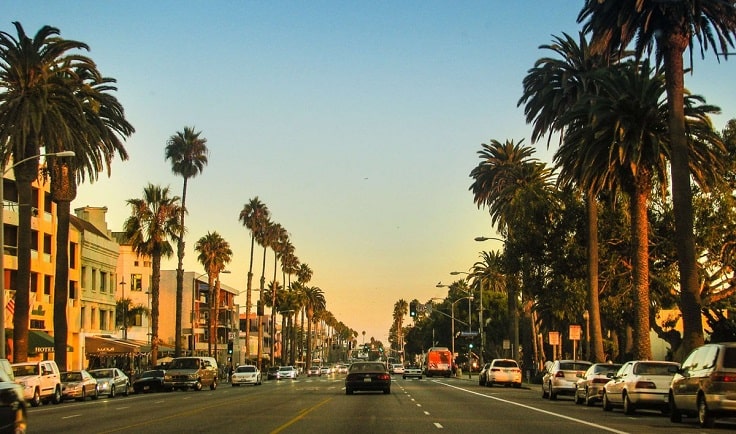 When you have to wait for your Santa Monica Limo service to get back to you, it gets boring. Certainly, you lose interest in traveling and can easily decide to use public transport or call for a taxi.
It should not come to
this. We are prompt with our services, and you get your quote in less than a minute. Moreover, we are in a business of saving time, and we get you everything you want in a span of minutes.
It is only one call, and you will be set to head to your destination in style.
Also, to your advantage, we are going to be at your pick up point with a few minutes to save. Being late is non-existent in our dictionary of service. Choose us, and you will always be praised for punctuality and showing up in style.
Are you interested in other cities? Check out
Do you have more people than expected for your event? Now we are happy to provide you with our new party bus Los Angeles service.