Limo Service Santa Barbara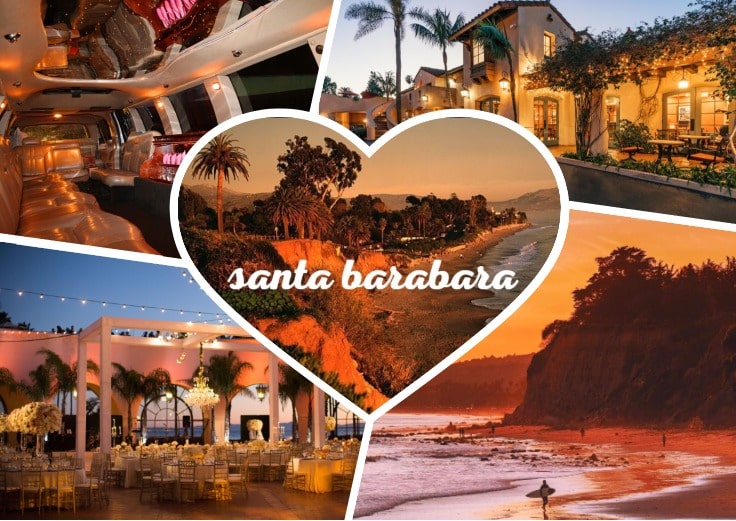 Who, what, where, when is your occasion happening in Santa Barbara? From us, we wish you all the best. Mark you; we do not give you empty wishes. Being the peak of Santa Barbara limo service, we are pretty much part of the equation to bring your success home. Aboard one of our Santa Barbara Limo, we give you a travel experience that will never leave your memory.
First of all, we are not newbies in this niche of service.
We have several years under our belts and quite a following of loyal customers. Equally, we know how to take good care of our customers. If that does not stir your curiosity, our fleet will draw your attention. Every vehicle in our yard is a top model. We strive to invest in the newest road machines to give you something worth your class. Step into our limo, and it feels like you are in a different world. It is a world of convenience, ambiance, entertainment and anything else you order alongside your package.
Truthfully, no one wants to be a self-driver during a big event.
It does not make sense when you go for a night party and always have to worry about the number of bottles you take down. Similarly, it is a nasty experience when you go for a wine tour and have to be on the check of how much wine you taste. The solution is simple: let our limo service Santa Barbara be your wheels to wherever you want to go. Let yourself off from the road of caring and for once be like a baby. When it comes to an end, there is someone to take you back home safe and sound.
The Dream Santa Barbara Wine Tasting Limo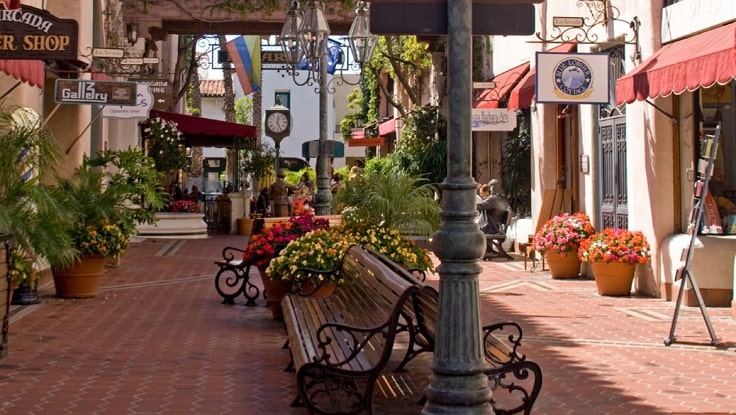 There is a lot to do, see, eat and enjoy in Santa Barbara, but nothing comes close to a trip down to the wineries. It is an exotic experience when you take a Santa Barbara wine tasting limo with us. We promise to shatter your expectations and give a reason to plan for a wine tour more occasionally. We know the wine valley like the back of our hands, and we will take you to every winery if you choose. Is it going to be Los Olivos, Solvang, Santa Ynez Valley or Buellton? Make your choice, and we will be your means to there.
On top of taking you there in style, we also make bookings for you.
We walk you through the choices you can make and have a lifetime of experience during the wine tours. We take you to the heart of where California wine comes from. Your role is to bring your tummy for alcohol because you are going to have more than your fair share. Do not bother how you get back home; we are your wheels and eyes on the road. We make sure everyone gets back home in one piece.
Proudly, we are one of the few Santa Barbara Limo services speaking your language other than English. In our diverse team, we have members who can speak a range of international languages. Once you are with us, it perfectly feels like home. We understand you, and we give you exactly what you need.
Santa Barbara Limo Service anytime and anywhere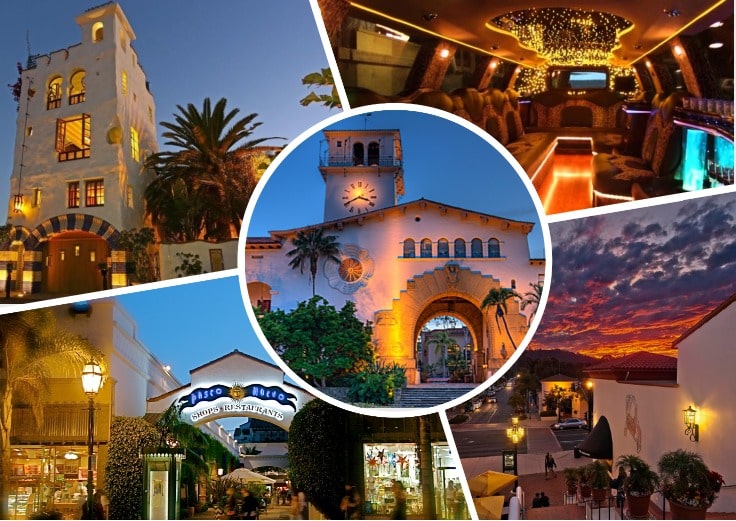 Firstly, we are in open every hour of the day and night. There is no time we will not come to your help. Our drivers are always ready to pick you up from your location and take you to where you want in Santa Barbara and nearby cities. Don't hold yourself back about letting us know your travel needs regardless of the hour or location. We will always be there for you.
Secondly, our limousine rental Santa Barbara chapter is far-reaching.
From the far corner to the wine region to the nearby cities; there is no place we do not serve. To the airport and back, to your home, hotel, a corporate meeting venue; name it, and you will have us right on time.
We are here for you. Whatever your desires are, we go an extra mile to deliver it in perfect shape. Through rain and shine, our limos and buses will dare anything to get you to where you are heading.
Your ticket to a carefree ride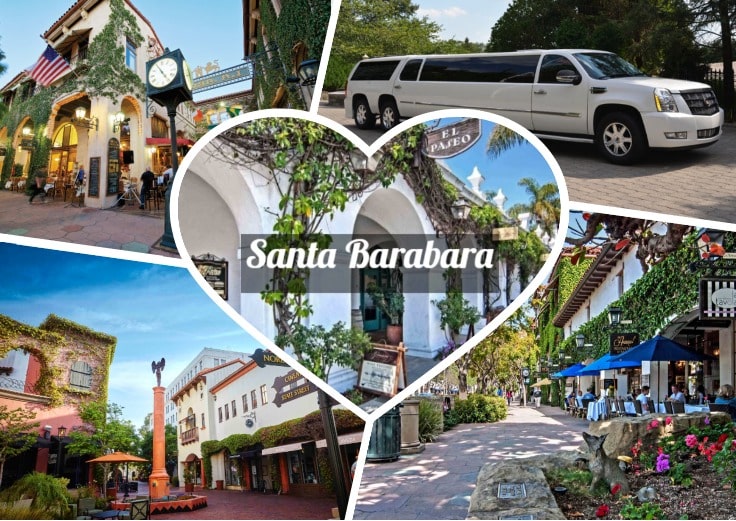 Do you find it hard to enjoy your time when you drive yourself all the time? Everyone does, and we miss that one off chance to have someone at the driving seat. However, taxi drivers are not the type you would be comfortable with. Their cabs are stuffy; they drive carelessly and do not give you any room for comfort.
It is time you claim your deserving portion of a luxury ride from the true professionals.
At Limousine rental Santa Barbara, we not only give you our word for comfort but also convenience and safety. A trip with us is like living on the other greener side of life. Our packages come with a sense of prestige and add value to your overall experience.
When you decide to take the back seat, let it be aboard our limo with a professional chauffeur at the wheel. It can be a casual night out with friends, a high school reunion, a party on the road, or a family trip down to the Santa Barbara wine valley; we have a surprise waiting for you.
You deserve the best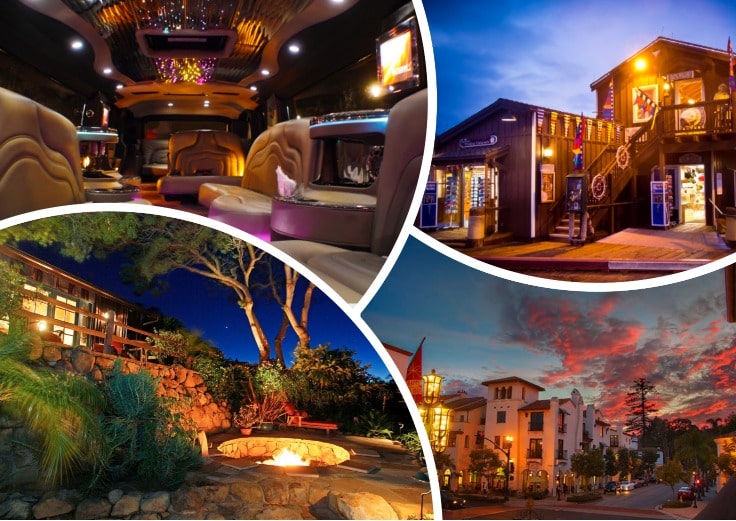 Whatever you want from limo service Santa Barbara is, above anything else, the value for your money. The worst thing is to put your trust in someone whose interest is making a quick buck and leave you complaining. You did well coming here because we are the leading Santa Barbara limo. With our experience, a fleet to leave everyone in awe, professional drivers, and the passion for serving you; we leave no room for negligence.
Trust us even with the most challenging travel missions, and we will get it done with ease.
Before you call anywhere else, start with us. We are affordable and will give back the value of your money in ten times more. Besides, our booking process is straightforward, and we give you free quotes. Say the date, choose your comfortable ride and let us deal with everything else.