Your Ultimate Party Bus California

When you have an important event coming, your immediate task is to find a party bus near me. Of course, you do not want to drive yourself or be at the mercy of public transport. Choosing us for your luxury bus party is a decision you will never forget. We are giving you the wheels to take your party to any corner of California. Each of our buses is decked out with modern entertainment systems, a wet bar, dancing space, and everything to keep you comfortable.
Your party bus Los Angeles occasion is always going to be on fire with us behind the wheels.
Above all, we know and have been to every corner of California. The most important thing, we understand your need for comfort, safety, luxury, and entertainment on the road. If you are in doubt, go over our customer reviews, and will know we are the right decision. It is going to be a party like you have never imagined. Leave it all to us, and this day is going down the memory lane as the greatest ever.
We are your Party Bus Choice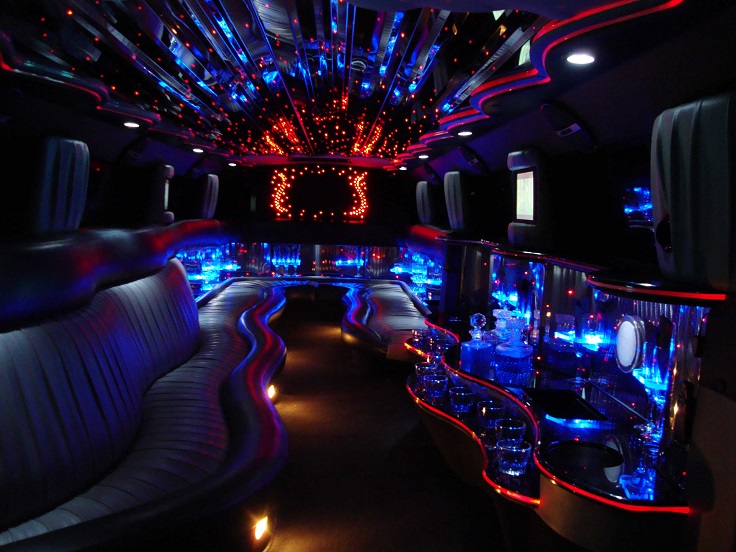 When it is a talk about a luxury party bus in California, our name is always on the top. Do you know why? We understand the business of making our customers happy. Moreover, We serve you what you want, and no one ever leaves us with a gloomy face. Precisely, we are the trendsetters of party bus services, and everyone else is looking up to us.
Therefore, when you call us or walk through our doors, be ready to be pampered like a rich kid.
We got it all for your needs. Whether it is a few of you or an entire group, we have the perfect bus choice for you. It does not matter the occasion; we can handle anything you throw our way.
Honestly, we are the master of all luxury transport services, and we are happy to be of help.
However, we understand that we do not operate in isolation. There is competition, and you would like to know you are rolling with the best before spending your cash. We can boldly tell you that no one does it better than us. As a matter of fact, take a look at what sets us apart from the rest;
Industry-earned experience
Prestigious transport is not something we started the other day. It has been many years of working hard, honing our skills, and understanding the changing preferences of our customers. Today, there is no challenge we cannot pull out of it. Also, we handle all occasions, have the right buses for each event, and know how to treat customers. Our excellent services have not gone unnoticed. So, we have won awards for the exemplary service and being a leader worth emulating.
Complete modern fleet
Every bus in our fleet is sparkling new. Our models are the latest with state of the art technologies. We keep them clean and in a ready-to-drive state. It is no surprise that necks keep turning every corner of the city we pass.
We know California better than anyone else
The towns, the wine country, the where to have crazy fun and the routes to quench your thirst for beautiful scenes. In addition, we have been to every corner of California, and nothing good goes down without our enviable buses being part of it.
Competitive prices
Who said you have to break the bank to ride a limo bus? We are defying the odds of expensive luxury transport and delivering pocket-friendly packages. Show us someone who charges lower rates, and we will beat them.
Safety, safety, safety
We have a clean record of road safety. In fact, none of our buses or cars ever had any incidence. Your safety is our responsibility. When we say we are going to be at your pickup spot, we are going to be there earlier. Above all, we are going to give you back the value of every dime thrice or more times.
Our Fleet is the Pride of California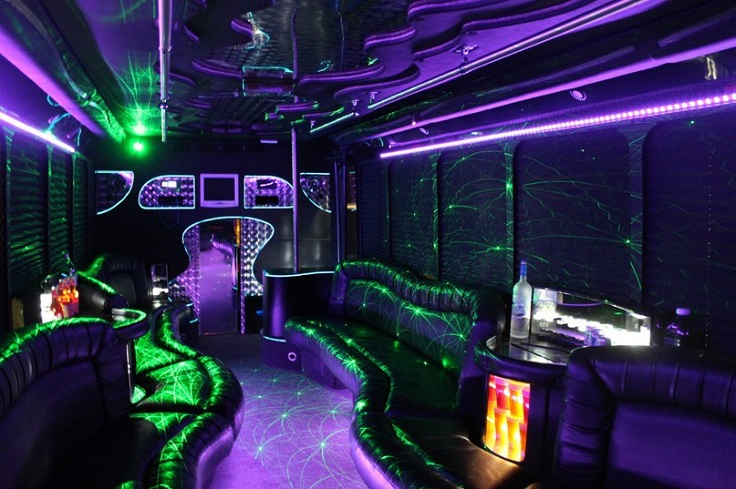 Luxury transport is like being in the fastest lane of life. Things change by the minute. We are always ready for change. When a new luxury limo or bus hits the market, we are always the first to acquire it. So, we leave no room for negligence to make sure our clients get the epitome of prestige every time you ride with us.
Our buses are the exact description of the class and 'swag' on this part of the world.
Onboard, there are plasma TV screen, futuristic sound system, and never-seen-before interior décor. There is everything you could ever ask. Comparing our buses with any five-star hotel in the city is like a big joke. We beat them hands downs. For any occasion, to wherever destination; we have a solution for you in our buses.
Our Party Bus Services near You
When we say California is ours for the taking; we are not mincing our words. Every city, every street, every airport, and every route has a taste of our luxury buses. When searching for a party bus near me, we are closer to you than you may think. Check out your city here;
LA Party Bus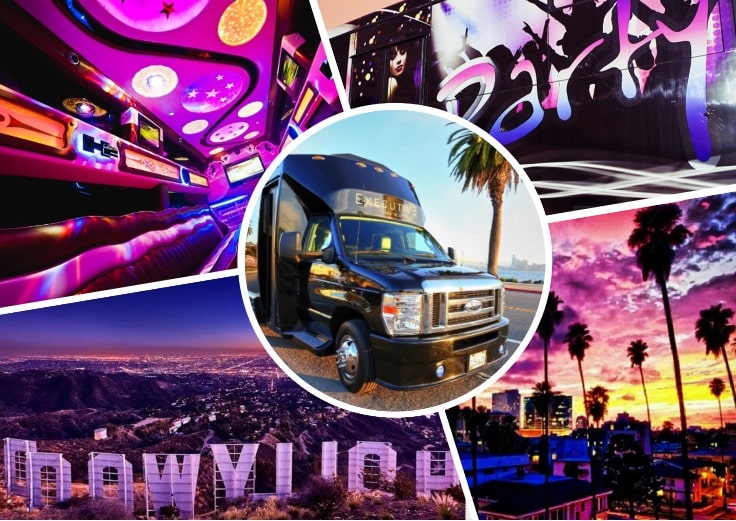 Los Angeles is like our headquarters, and we are going to give you a dream ride within and outside the city. Are you club hopping, going for a winery tour, a bachelorette party? Name it all and our state of the art buses will be at your service. We know the hottest spots for a party in LA. In addition, we understand the routes and traffic will be the least of your problems.
Check out LA Party Bus
Party Bus San Diego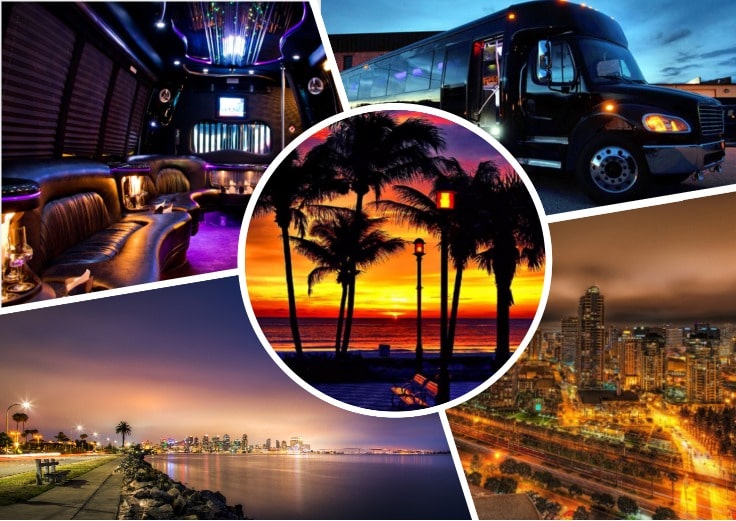 What is the occasion? Our party bus San Diego service is everywhere looking for you. Whether it is a winery tour, a Quinceanera for your daughter; we have the wheels for you. Moreover, we know the city and what it offers. We will give you a ride to and from the airport. For your information, we are also going to take you from one city to another.
Check out Party Bus San Diego
Party bus Las Vegas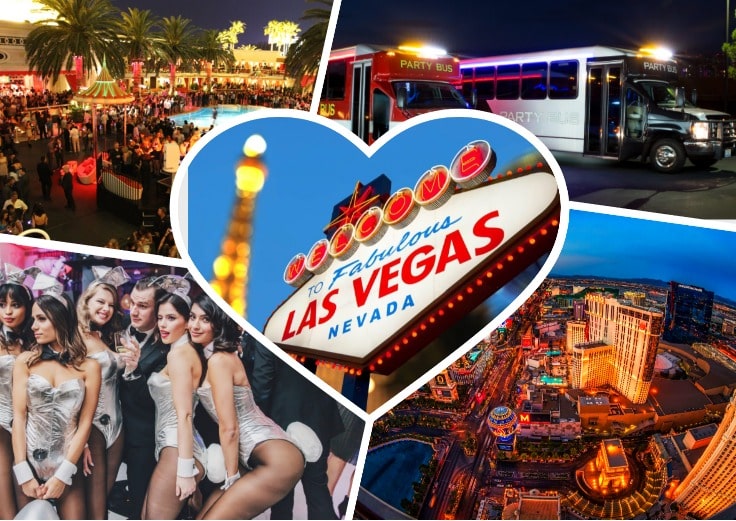 Las Vegas is the undisputed city of entertainment. Concerts, partying and casinos are top on the list. You cannot have a great time when you are driving yourself or keep on hailing taxis. We vow to give you a lifetime experience when you are entering, touring or leaving the city. In addition, whatever occasion you are marking here, we are providing the key to luxury, fun, and entertainment.
Check out Party Bus Las Vegas
Party Bus Orange County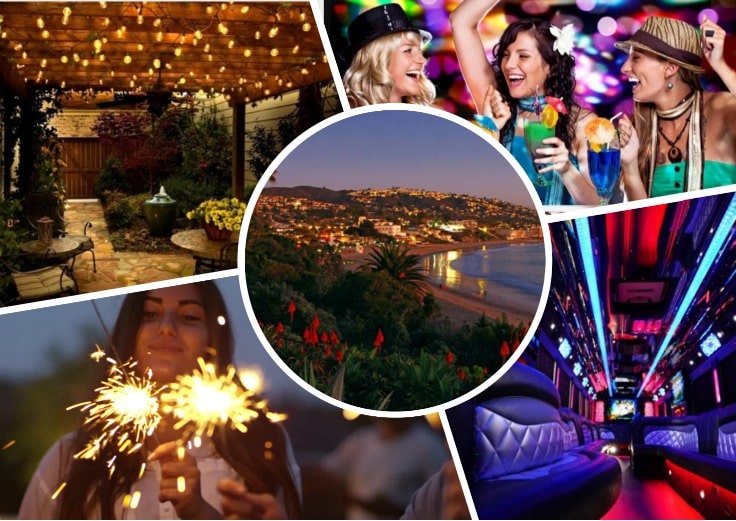 The all of Riverside California is our dominion with the best party bus transport. It does not stop there; the inland empire is also part of our luxury transportation. In short, we call it a ride from the desert to the idyllic seashore. We will take you to the famous night clubs, through the lovely routes, and give you a mother of all parties on wheels. Do not risk to be caught for DUI, when we are here. You will never forget Orange County once we are through with your party.
Check out Party Bus Orange County
Party Bus Sacramento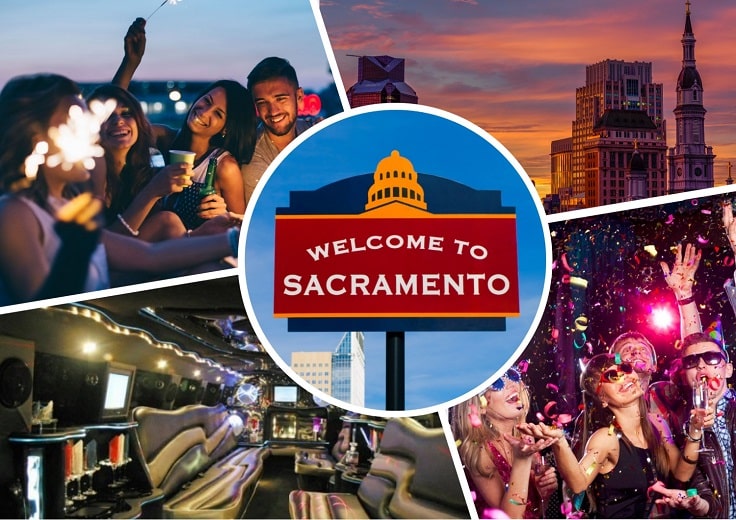 Sacramento is an excellent place for your party. The clubs, things to see and do; you can never have enough. However, it does not go down well when you have to walk into clubs or hire taxis for your guests. We are the ultimate VIP transport service providers, and our buses will leave everyone's' jaws dropping. Certainly, we know how to give you a party on the road and leave people talking about it for a long time. Say the occasion and leave us to take care of every small piece of the details.
Check out Party Bus Sacramento
Party Bus San Francisco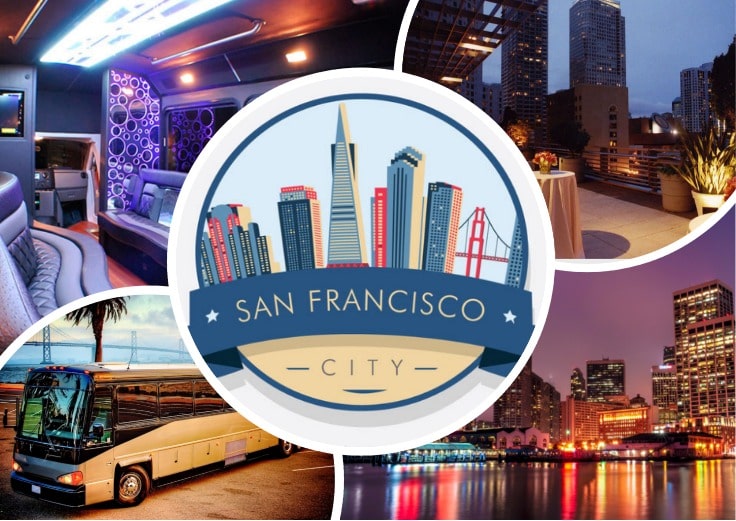 When your party venue is San Francisco's Bay Area, you should not worry about transport. Above all, it is our turf, and we are going to ensure that your party happens with pomp and color. Moreover, our ultra-modern fleet is versatile and will take care of all the events you have going down. Moreover, a prom, a night out, an anniversary, or a wine tour to Napa Valley and Sonoma; we have your worries under wraps. Interestingly, it will surprise you how affordable our services are. Despite giving you the top crown of luxury transport services, your bank will never cry foul.
Check out Party Bus San Francisco
Party Bus Santa Barbara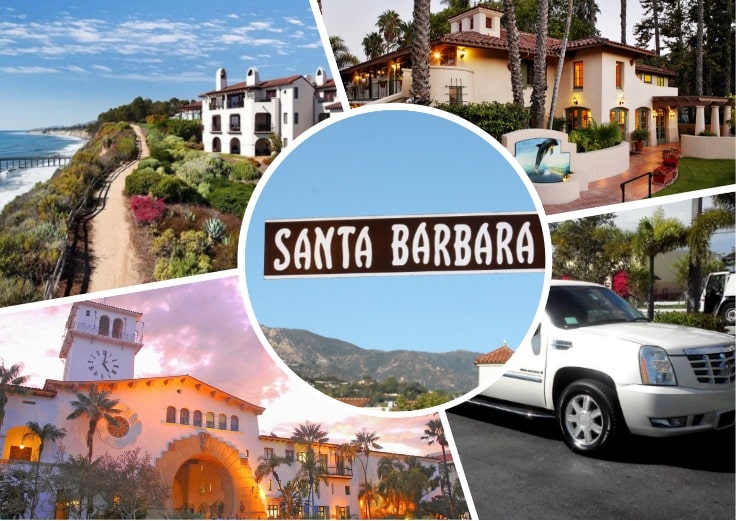 Southern California is a blessed land with all the beauty and offers an invitation to a party. When your party is happening in Santa Barbara or any other nearby city, we are your number one party bus transport. Moreover, with an all-size fleet of buses and limos: no party is too small or too big for our transportation. Certainly, we will leave you with a smile of satisfaction and we will always be your top choice for luxury transport.
Check out Party Bus Santa Barbara
Make a Date with our Party Luxury Travel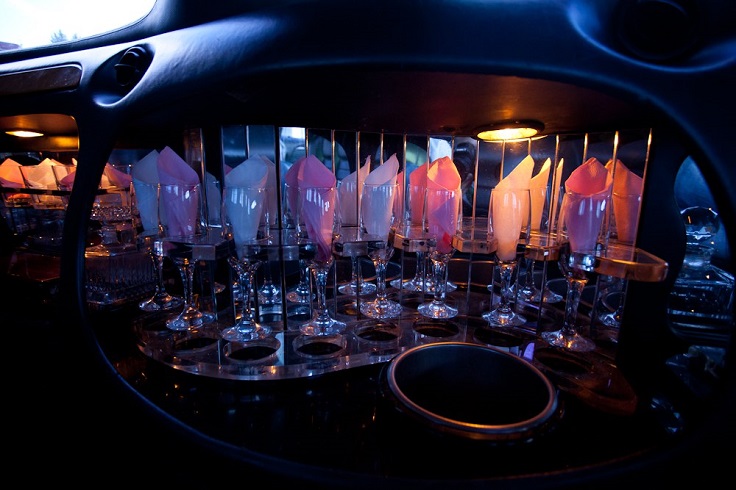 Do not take less than what you deserve when it comes to party bus Los Angeles or any other corner of California. Moreover, our transport services have earned national and global recognition, and world-class experience is what you deserve. So, make a call or email us with your party details and we will give you a party bus ride you will live to recall. Finally, do not wait for the last minute to make a reservation. The time is now.
Do you have a smaller need than ordering a party bus? Check out our limo service Los Angeles
We serve California limousine with a variety of car from our company as well as partners'.
Our Los Angeles limo can be ordered in multiple cities in Southern, Northern California and Nevada
If you are coming to LA or leaving, we offer airport limo service
If you need corporate limousine service, we are there for you!